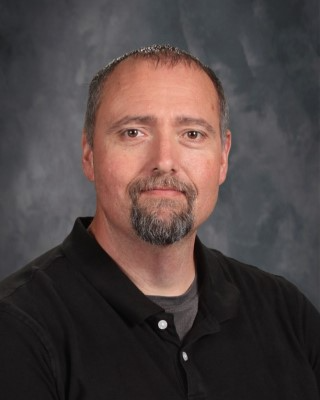 Austin Dinger
Technology Director
In this Section:
Shawnee Heights understands the importance of technology in education. The district technology team works diligently to provide and maintain various technological solutions for students and staff to utilize in the learning process.
All Shawnee Heights students have access to the following:
Computer labs

Laptops

Internet*

Wireless networks

Projectors in all classrooms

1 to 1 iPad for grades PreK - 8

1 to 1 MacBook for grades 9-12
*Shawnee Heights USD 450 is not responsible for content found on external websites. The district attempts to only link to sites whose content enhances the curriculum of classrooms; however, their respective owners maintain external websites that may link, publish, and/or advertise content that may be deemed inappropriate for school.
If you believe Devices, Accounts, Systems, or Networks controlled by Shawnee Heights USD 450 are engaging in any of the below activities, please email abuse@usd450.net.
The sending of phishing, spam, or otherwise unwanted emails.

Generating problematic network traffic, such as Intrusion attempts, denial of service(DOS) attacks, port scanning, etc.

Is engaged in illegally hosting or disseminating copyrighted material or other objectionable content.

Any other substantially abusive activity.