Last day of school for K-12th grade is this Thursday, May 26, 2022. We hope you have a great week and a wonderful summer break!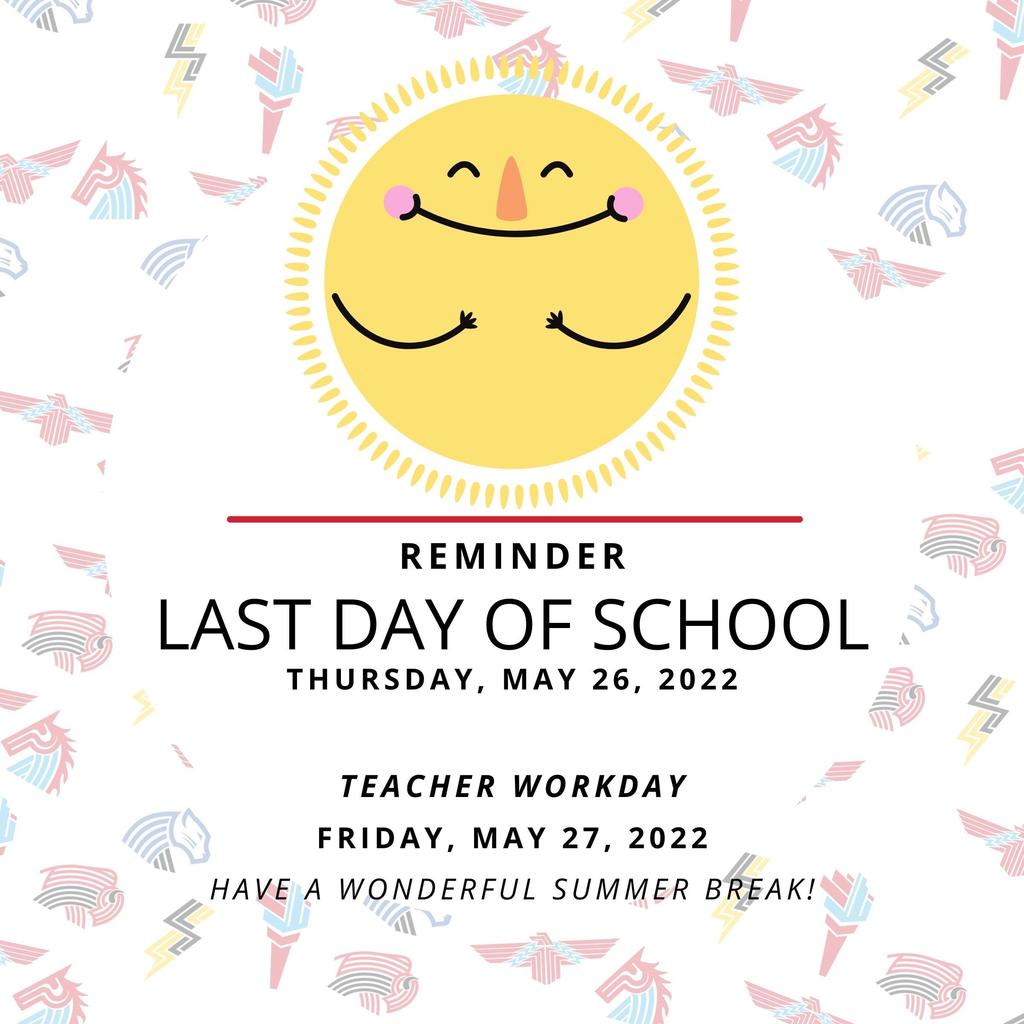 Shawnee Choral Society presents "On With The Show" this Sunday, May 22nd at 7:00pm. This show will feature the SHHS Choraliers and SHHS Choral Director Robert Doole. See flyer below for additional details.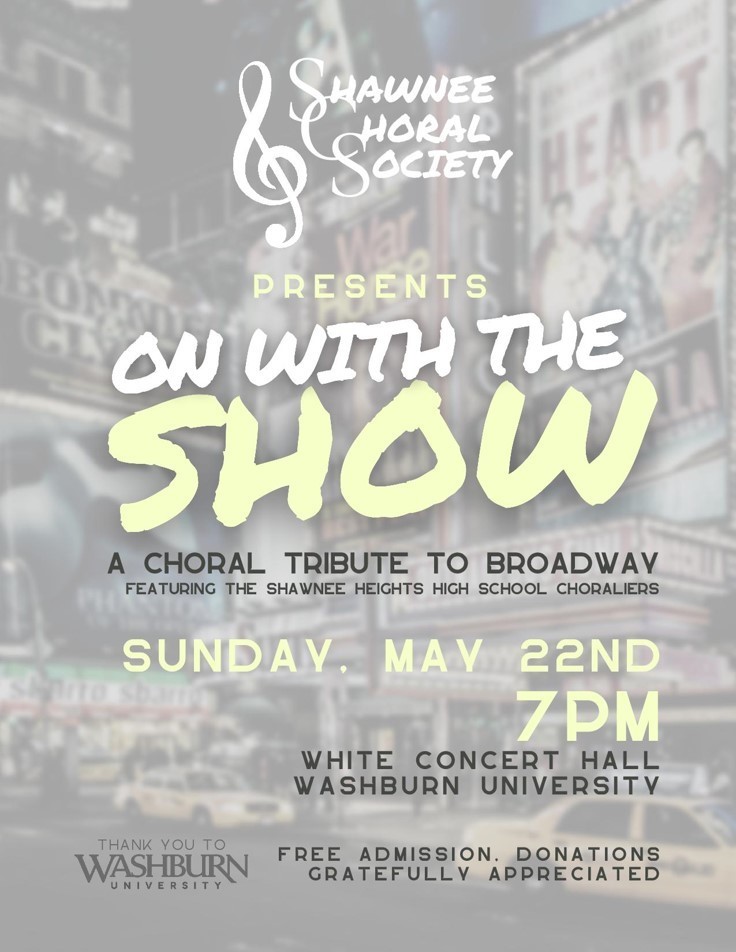 Congratulations to J'Quory Guest for being selected for 785 Magazine's Artist Spotlight Award! Mr. Guest is a paraprofessional at SHES and has a special bond with his students. Thank you for sharing your moment with us! WIBW story 👉
https://bit.ly/JQArtistSpotlight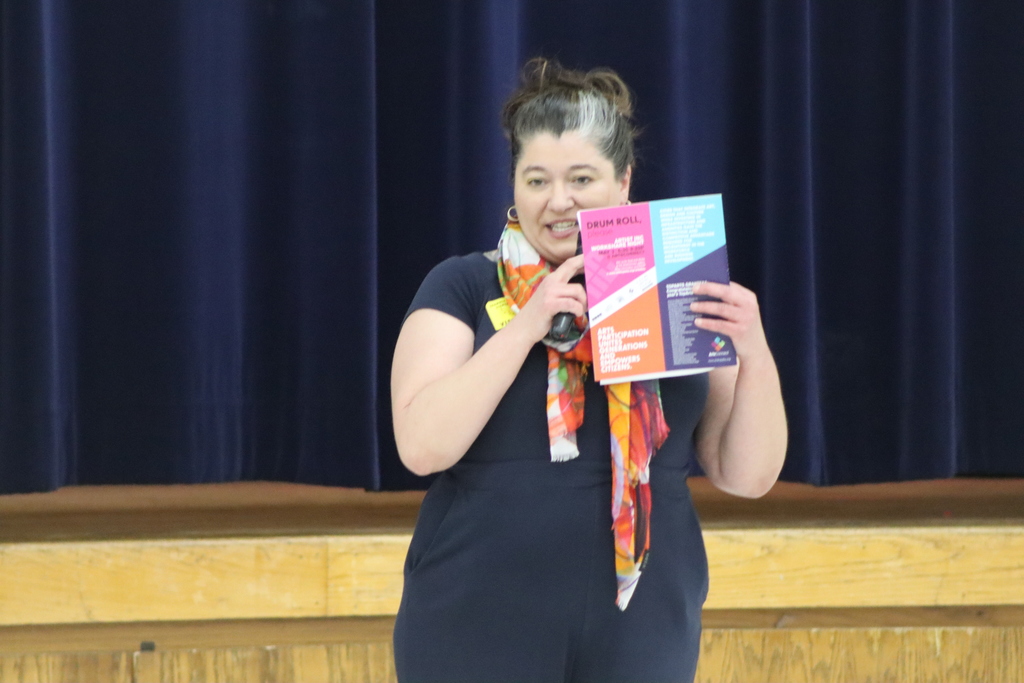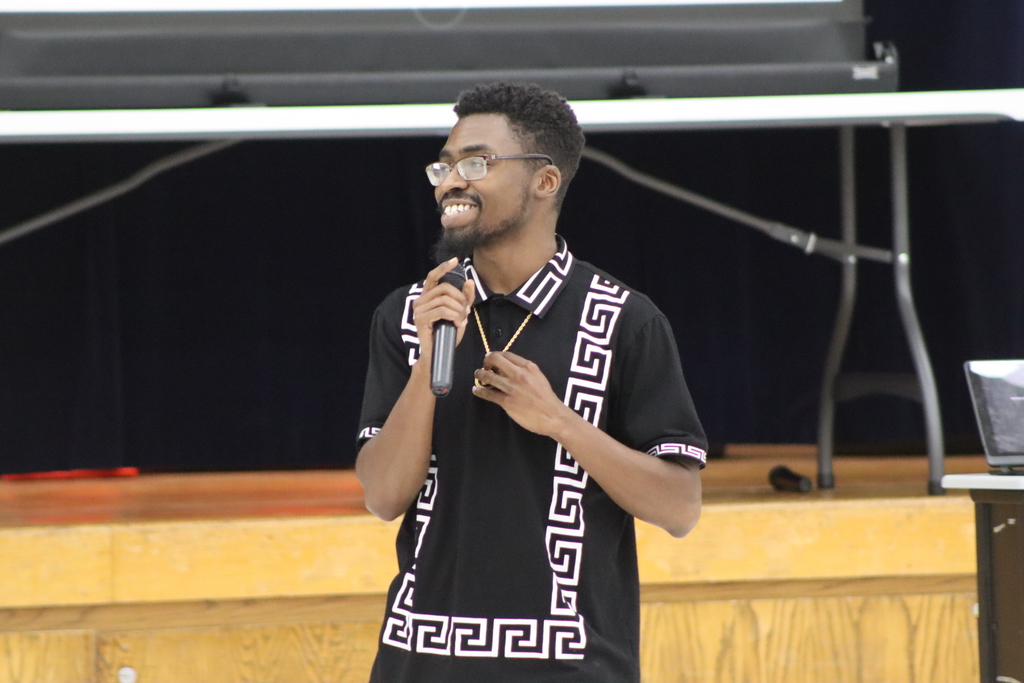 May's Real World Parenting topic is "Substance Use." FSGC will host a Q&A session on Thursday, May 26, from 6:30 - 7:30p.m via Zoom. Register at
https://www.FSGCtopeka.com/parenting
See the flyer below for more details.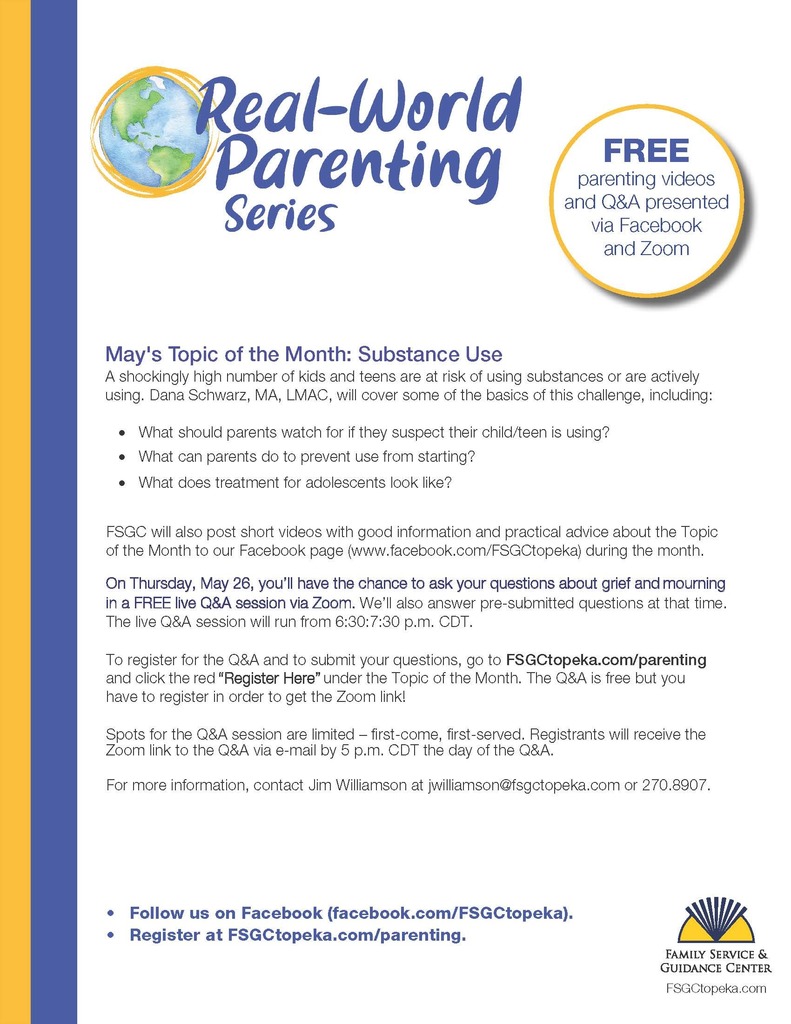 This year's SHHS Newsletter was awarded the All-Kansas Award by the Kansas Scholastic Press Association (KSPA)! Congratulations to all the journalism students who worked hard to accomplish this award. They also received the All-Kansas rating in all categories. Great job!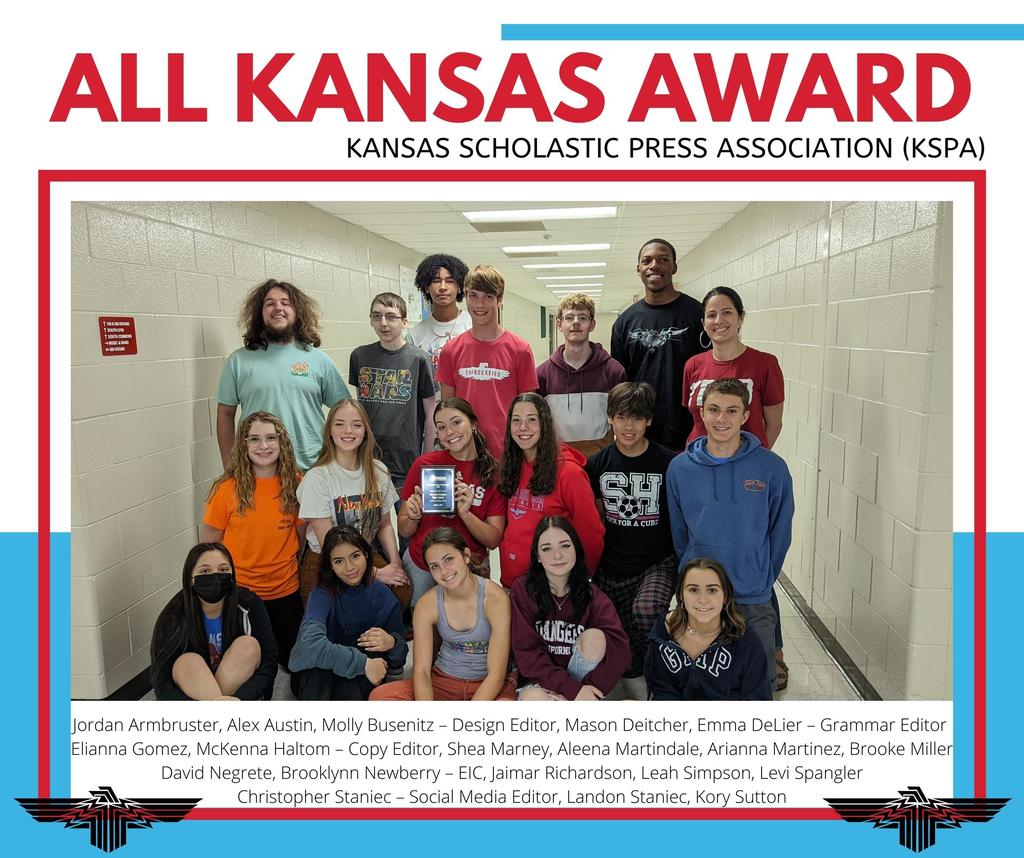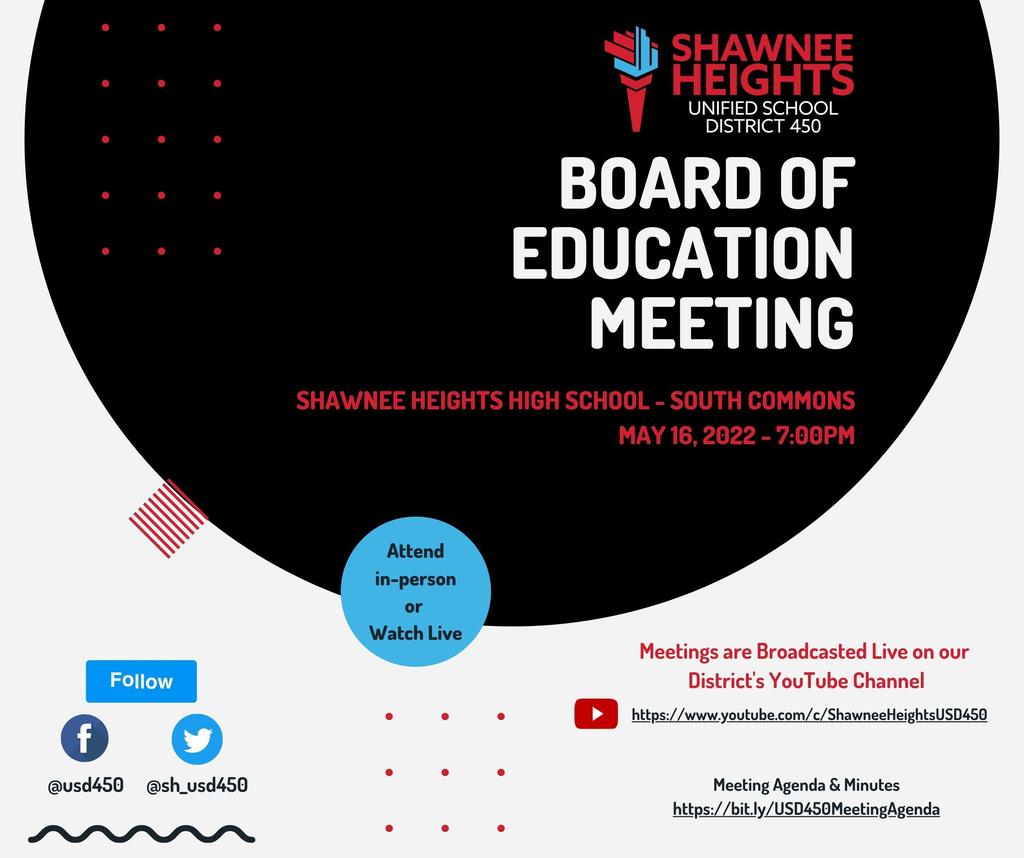 Happy Retirement to the 2022 Retirees! A retirement reception will be held on Monday, May 16th, at 6:30 pm. The BOE will recognize the retirees during their regularly scheduled board meeting starting at 7:00 pm.
https://youtu.be/TR0rkal3AYo

Class of 2022 Graduation will be held this Sunday, May 15th at 1:00pm! Guests can enter the facility from 21st St or Topeka Blvd. Please exit via Topeka Blvd. There is a clear bag policy. Handicap seating is by the South entrance. Watch live 👉
https://youtu.be/7ka0zkwClPA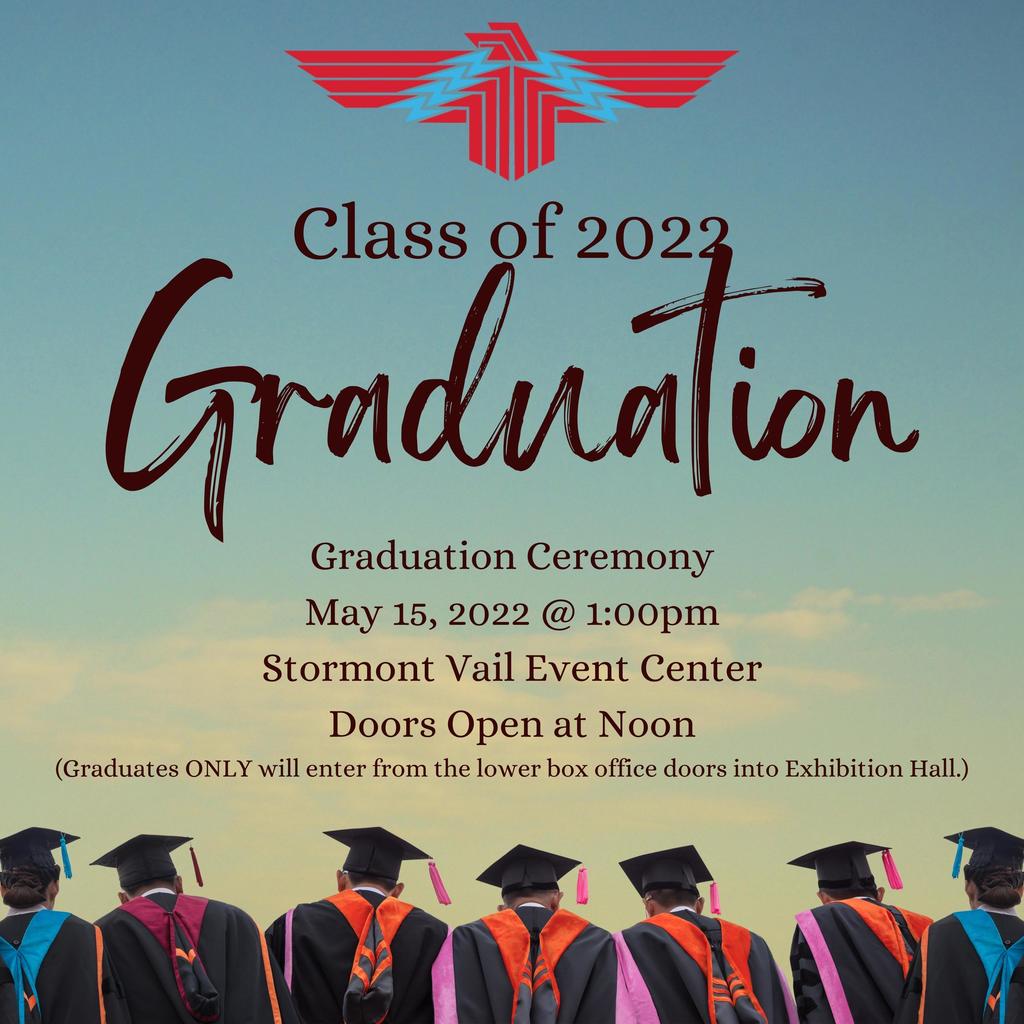 We're proud of our 2022 Scholars! These Seniors have worked hard to achieve these great academic accomplishments.

It's National School Nurse Day! We appreciate our health team's critical role in ensuring that our schools are happy, healthy, and safe. Please help us give them a HUGE thank you! #SND2022

Last week Shawnee Heights High School hosted their Annual Scholarship Night. Congratulations to all the awarded students, and good luck in your future endeavors!
https://youtu.be/A9lda7ZLP7Y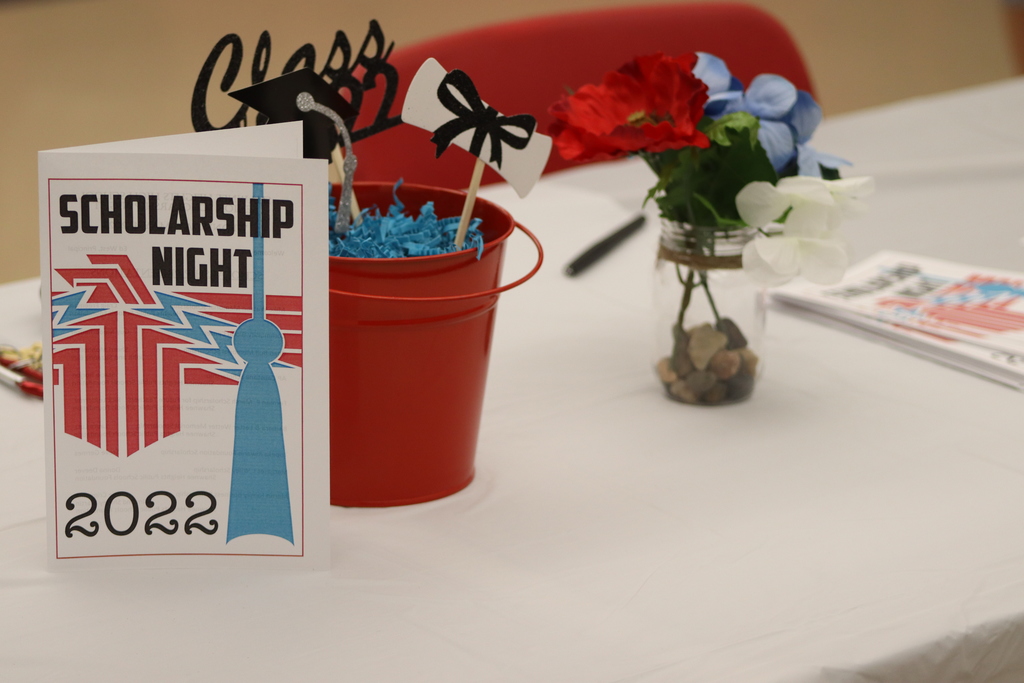 Congratulations to all our teachers who were awarded a grant from the Shawnee Heights Public Schools Foundation for their classrooms!
https://youtu.be/FUfB0VWnfUI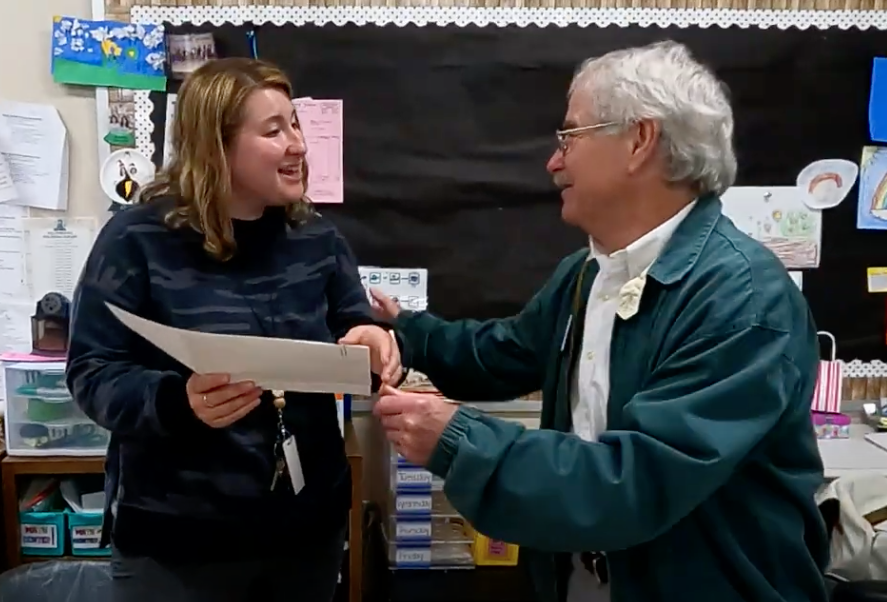 Don't forget to stop by the SHHS South Wing Parking lot for the Community Garage Sale today! Shoppers can grab coffee and a burrito from Milk & Honey as they shop. This event benefits SHMS.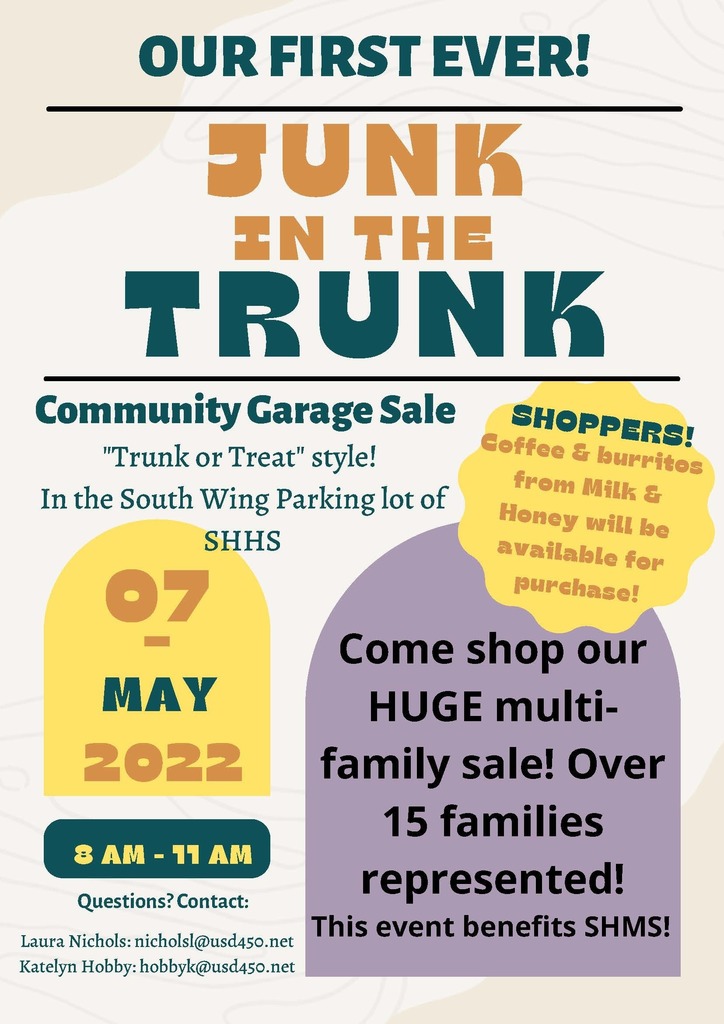 This week was Teacher/Staff Appreciation Week! Our teachers & staff do so much to make Shawnee Heights great. Thank you to all the parents, students, Board members, Foundation, and community who made this week special for them.
https://youtube.com/shorts/XRDiYfg1Xf4?feature=share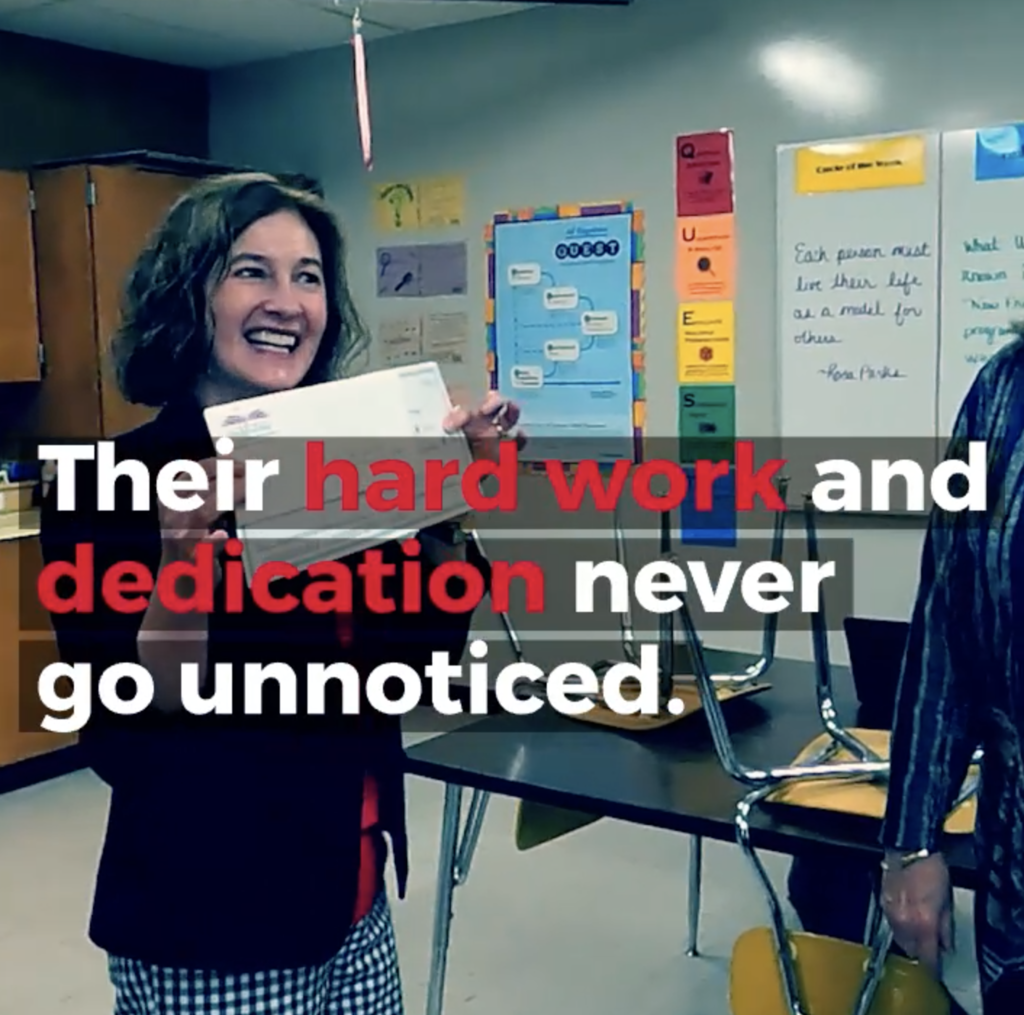 School Meals for the 2022-2023 school year will no longer be covered by the USDA's National School Lunch Program SSO. Starting July 1st, current and new students will need to pay for school meals. Click on the flyer below for information about the Free/Reduced Meal Program.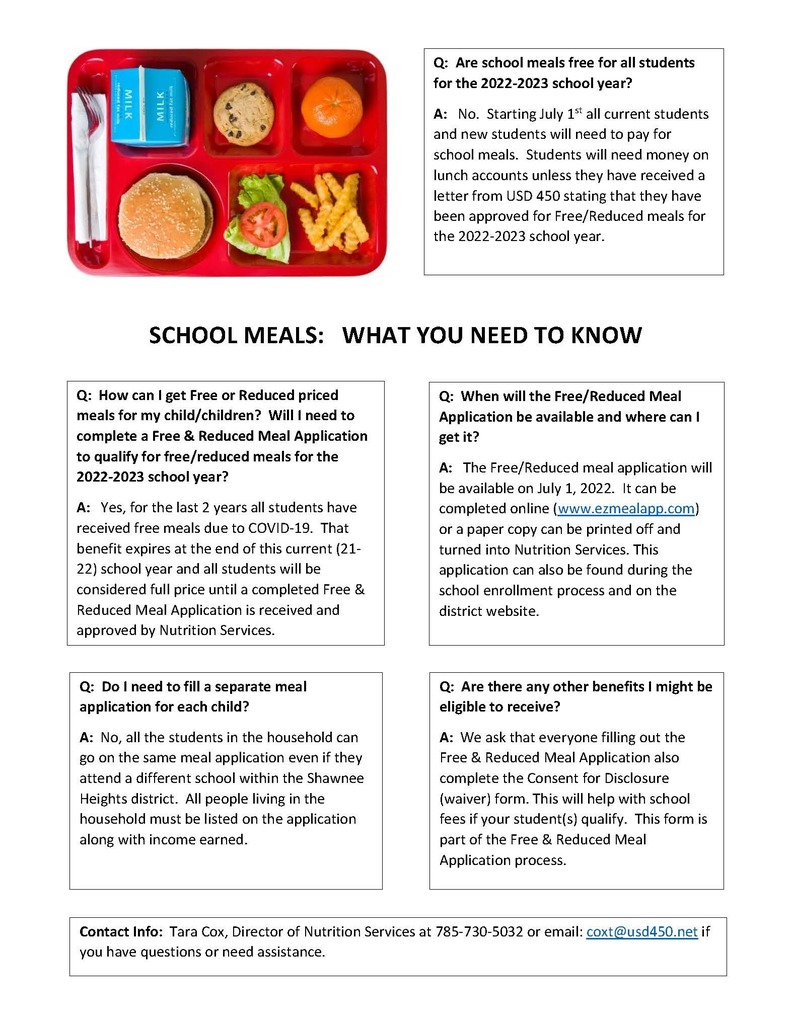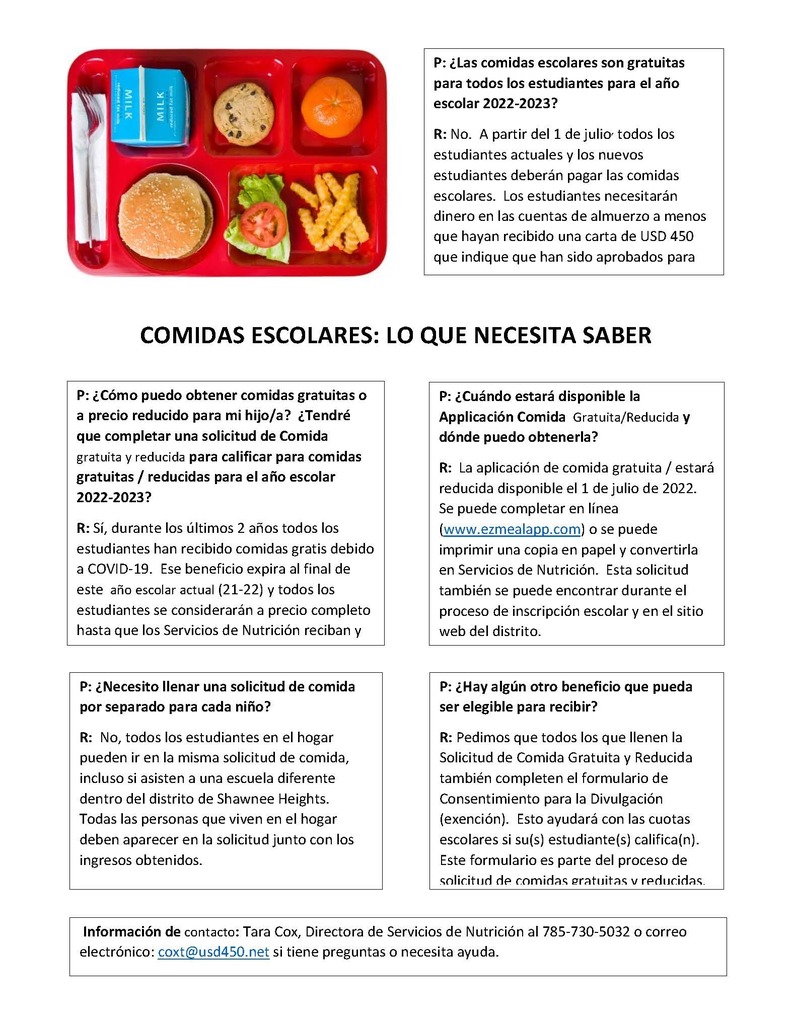 This Saturday, May 7, 2022, the SHMS is having a Community Garage Sale. Come on by to support the STATE Program and Nigh of the Stars!


It's National Principal Appreciation Day! Thank you to all our principals for their leadership, hard work, and dedication to our schools. WE APPRECIATE YOU!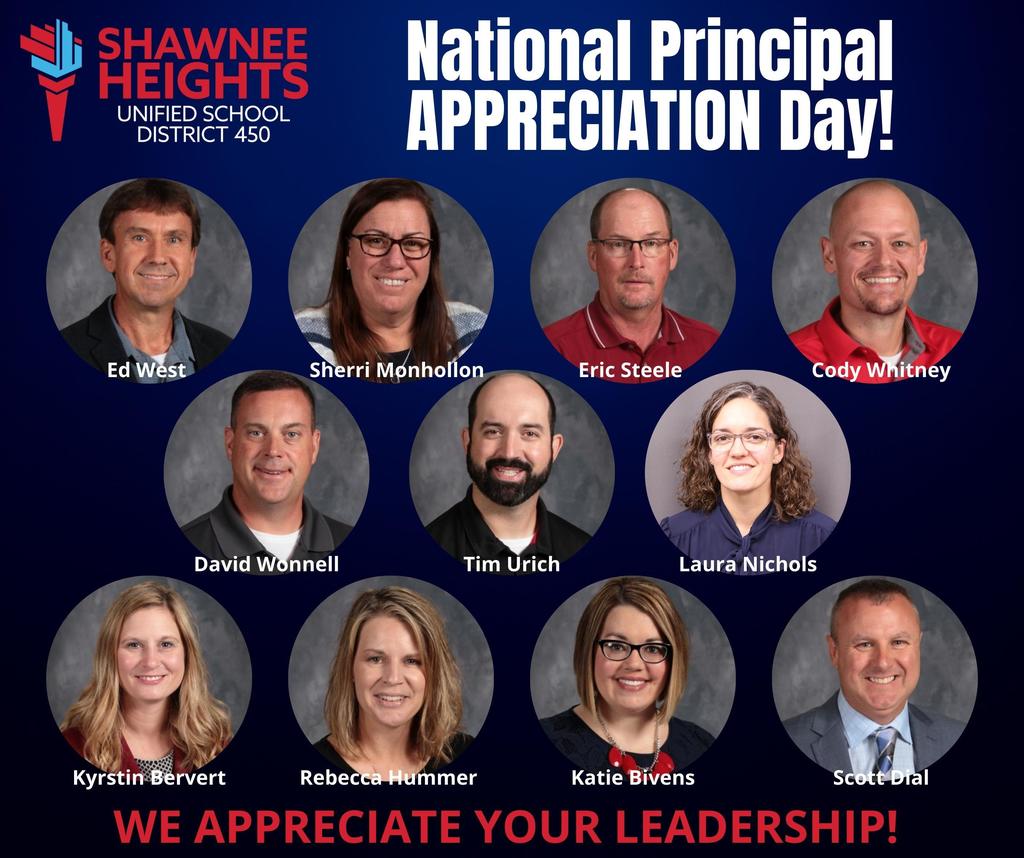 This week, the SHHS Art Dept. recognized student achievements with an Art Party. They selected Elizabeth Keyes and Bella LeJuerrne for the Outstanding Senior Artist Award! Bella is also the winner of the Pansy Louise Byrd Art Scholarship given by the Topeka Art Guild & Gallery.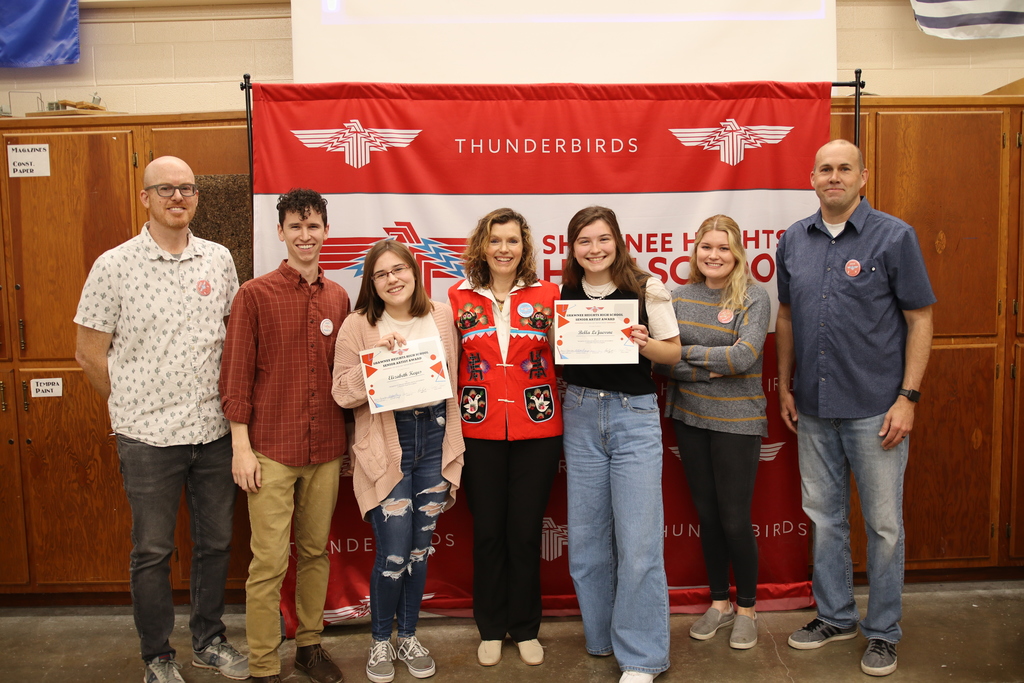 Help us give a BIG SHOUT OUT to our Administrative Professionals! Today is their day! Things would not run smoothly without you, thank you!