On our last day to feature our seven board members for School Board Appreciation Month, we are featuring Lauren Tice Miller! "I am a graduate of Shawnee Heights by way of Tecumseh South Elementary. I was raised in a family where education was not only a passion, it was a priority. I have always believed that there is no such thing as too good or too much when it comes to education. This remains true today. I moved back to the school district after college, knowing it was where I wanted to raise my family. The quality of education I received from Shawnee Heights prepared me for success at Kansas State University, where I earned a bachelor's degree, a master's degree in Communication Studies, and a Certificate in Technical Writing. I've also earned a certification in digital marketing from an internationally recognized organization and an MBA with a concentration in Finance from Baker University. My husband, Matt, and I have three children – a son and two daughters. After initially getting involved in Cub Scouts, PTO, and classrooms, I decided I wanted to do more for the district. It is an honor to serve as a school board member. I work to ensure Shawnee Heights provides – as it has done for years – the quality of education that is essential to creating well-rounded students who are prepared for a world of opportunities. This includes working to recruit and retain quality teachers, increasing communications between the district and patrons, providing safe learning and working environments, and increasing academic rigor for students while also practicing fiscal responsibility." - Lauren Tice Miller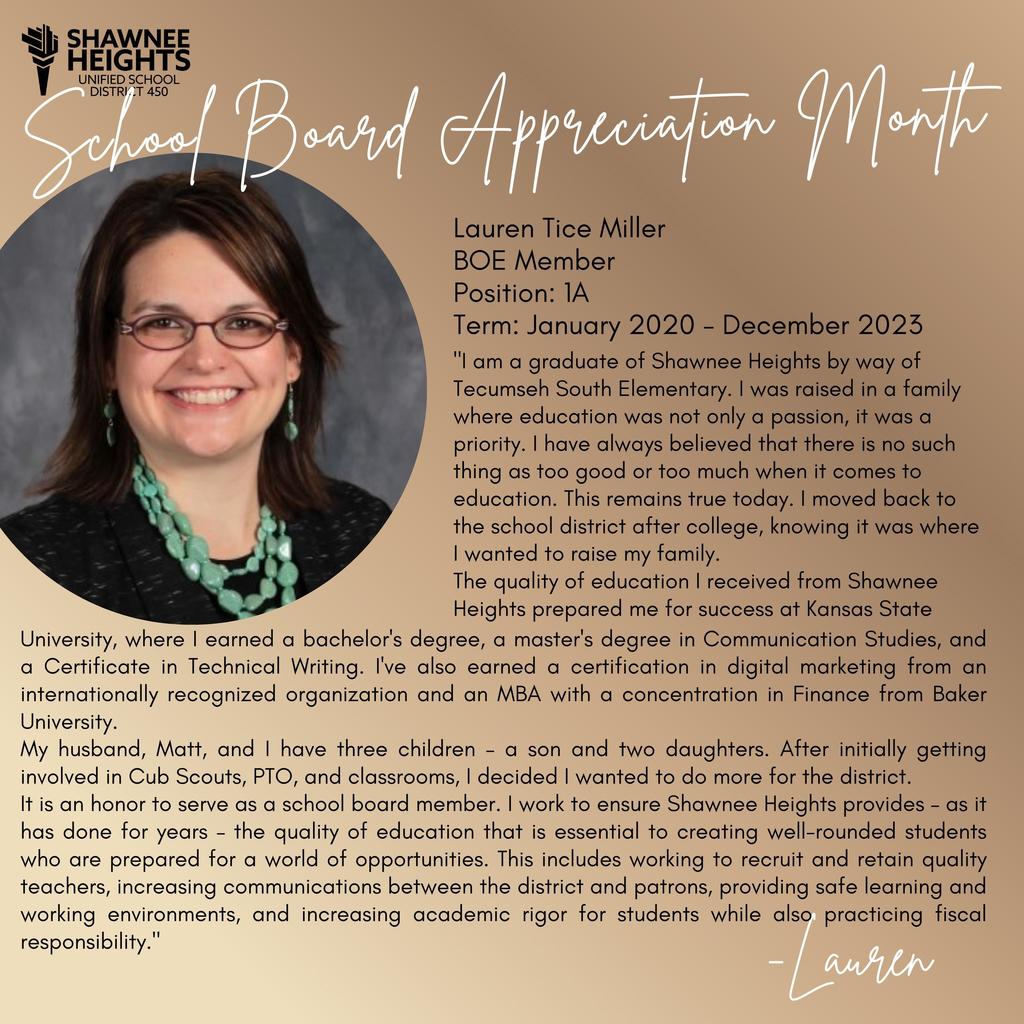 Featuring Jason Schulz on day six for School Board Appreciation Month. "I am originally from Allegan, Michigan, and am the oldest of three kids. I graduated from Allegan High School in 1988 and followed that up with an Associate's Degree in Secondary Education from Kalamazoo Valley Community College. I enlisted in the Michigan Air National Guard in early 1995 and trained as an Electronic Warfare specialist. I married my wife, Shirley, in December 1995. I was still living in Michigan, taking care of family and military obligations. I moved to Kansas in mid-1996 and transferred to the Kansas Air National Guard a few months later, retraining in Information Management. During my tenure in the Air Guard, I was a traditional Guardsman; however, I also held a full-time position for a few years. I graduated from Washburn University with two Bachelor's degrees in Computer Science and picked up classes in Technology Administration later. Over the years, I've been employed in various Information Technology positions. Shirley is a Shawnee Heights graduate (Class of 1986), and she and I decided that our children would be as well. We have three boys—Thomas (2015), Robert (2018), and Ian (2021). My grandmother was an elementary school teacher for many, many years. Many of the people I look up to are educators. Education is very important to my family. Shirley and I have worked to be as active as possible in our boys' education, trying to explore as many experiences as possible through school, 4-H, and other avenues. I originally ran for the School Board to be more involved in my boys' education. I am receiving an education of my own about the complexities and logistics of running a school district. I have developed a far more robust respect for educators and administrators as they navigate the daily trials of education. I strive to balance the needs of our administrators and teachers, the parents, and our students, but, in the end, we are all here for the kids. Everything we do needs to have them in mind, even if that means some adults aren't happy. I appreciate the trust our patrons, community, personnel, and students have placed in the Board to serve our students and ensure that they get the best education possible." - Jason Schulz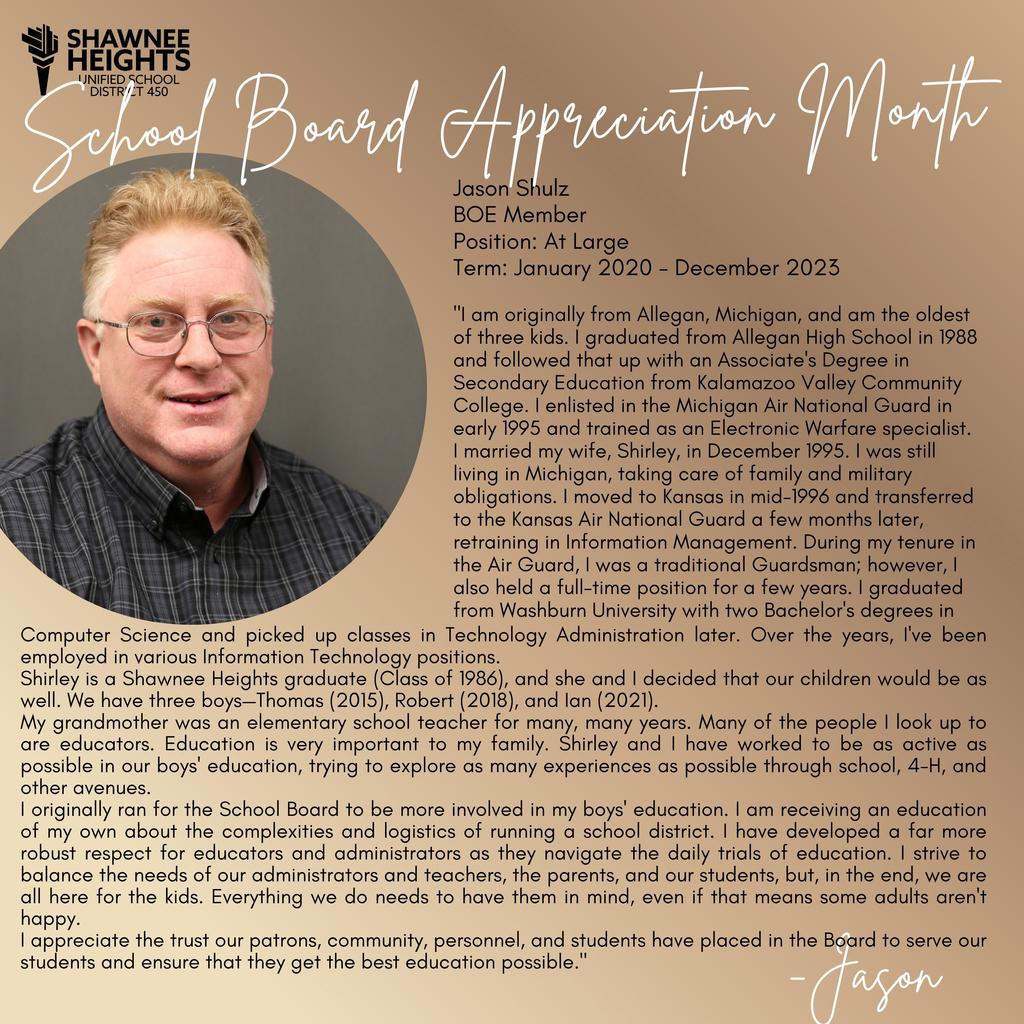 Featuring Christina Flaming on day five for School Board Appreciation Month! "Following my 1984 graduation from Herndon USD 317, I attended Marymount College in Salina for 3 yrs. I moved to Germany as an "Army wife" for almost a year, returned to the US, and moved to Texas. I finished my BSN at the University of Texas Health Science Center - San Antonio while my former husband was stationed at Fort Sam Houston. My eldest son was born in Texas. Shortly after his birth, we returned to Kansas, living in Wichita for 10 years, where my second son was born. There I worked in the neonatal intensive care unit at Wesley Medical Center and later with the pediatric cardiologists at the Wichita Clinic. I applied and was accepted for a nurse anesthesia program at Newman University. After completing my MSNA (Masters of Science in Nurse Anesthesia), I moved to Topeka for a local healthcare facility position. After years of working, I applied for, was accepted into, and completed my doctoral program, attaining my DNAP (Doctorate of Nurse Anesthesia Practice) at Virginia Commonwealth University in Richmond. It was during my doctoral program that I took a class in adult education and also in the policy and politics of healthcare. I had never had a notable interest in politics, but through that class, I had the introduction. I've been to Washington DC, twice and to several national conferences for our profession. I have attended hearings and meetings with Kansas legislators as well as attending meetings with some regional healthcare providers regarding legislation and issues in my profession. I served on my profession's state association board for a total of four years. I have been married to my husband Greg since 2005, which is when I moved to the Shawnee Heights area. All three adult children (2 sons and a stepdaughter) and 3 grandchildren live within 45 minutes of my home. My two sons graduated from Shawnee Heights, and I have a grandchild in the school district." - Christina Flaming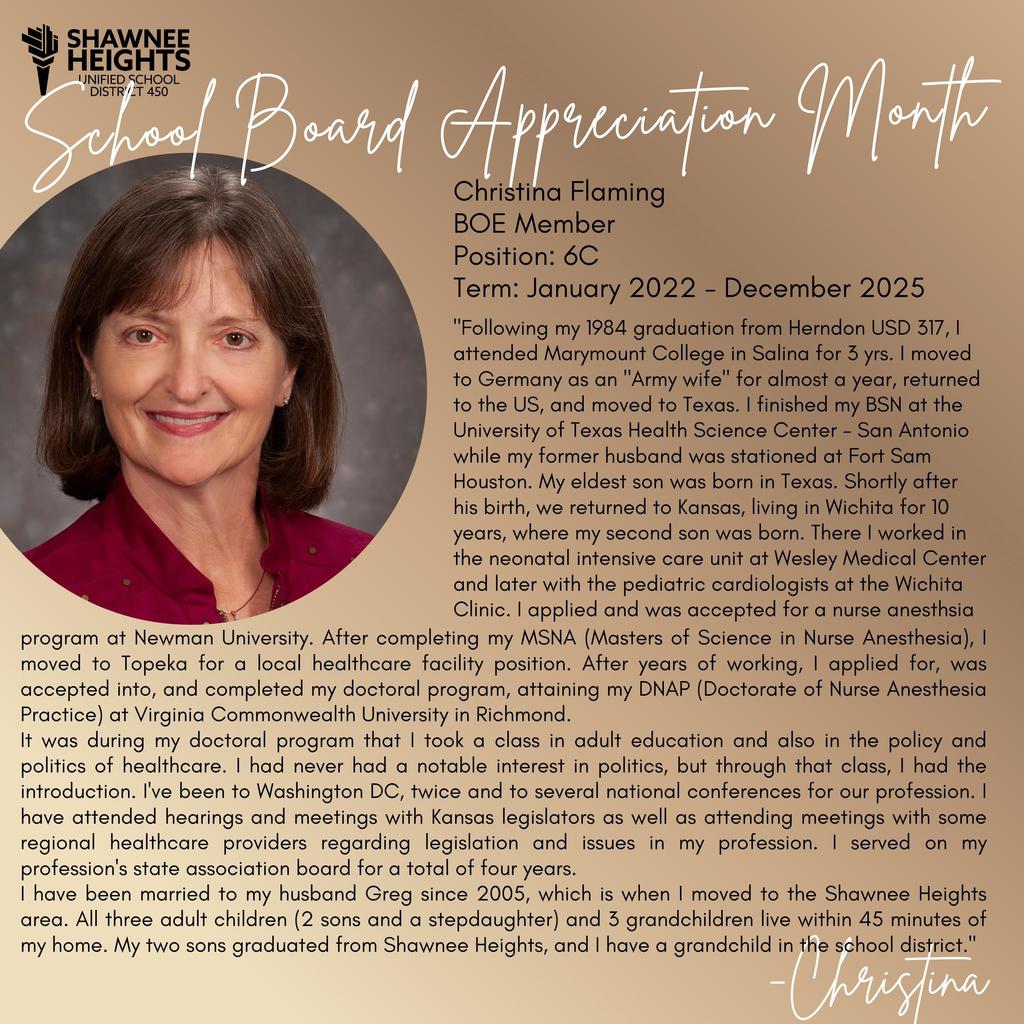 We are featuring Eric Deitcher on day four for School Board Appreciation Month! "I was born and raised in Topeka and graduated from Topeka West High School in 1984. I graduated from Washburn University with a degree in Criminal Justice in 1990, the same year I married my wife, Tiffany. I work for the Federal Highway Administration as a Realty Specialist in the Resource Center. Tiffany and I have two boys, Zach (Class of 2017) and Mason a student at Shawnee Heights High School. We moved into the Shawnee Heights School District in 2000, and once our oldest son entered school at Berryton Elementary, I decided to get involved with their PTO. Serving in many roles, I eventually became their PTO President. While serving as the Berryton PTO representative to the District Advisory Council, I felt the need to serve in a capacity that would help the entire Shawnee Heights District, so I decided to run for the open school board position. I enjoy serving on a Board that continues to work together to provide the best educational opportunities for our students and the needed tools for our District employees." - Eric Deitcher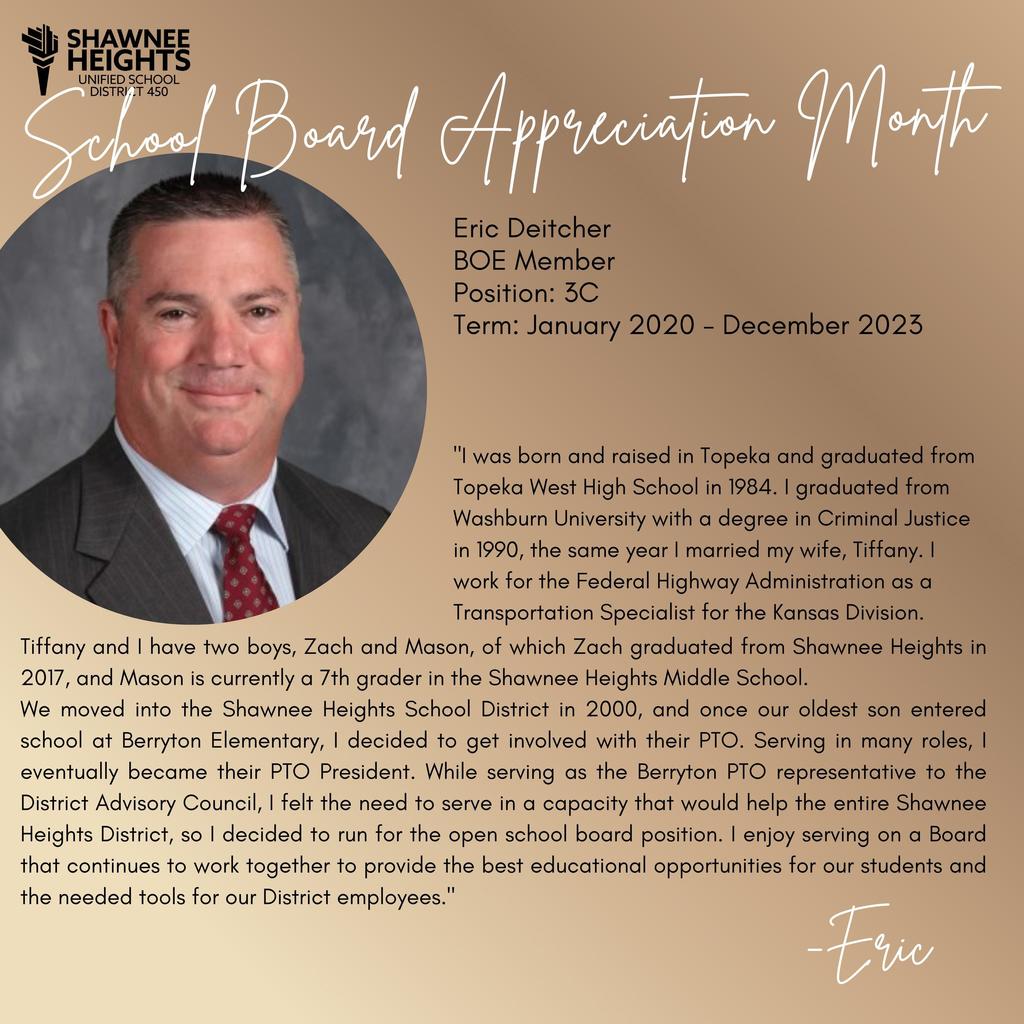 2020 Grad, Mackenzie Wagonner, presented SHHS Teacher Ms. Coulter with the Connected 'Cats Spirit Award! The group surprised Ms. Coulter with a plaque and a $1000 scholarship to award to a SHHS student headed to KSU. Read more:
https://www.k-state.edu/today/announcement/?id=87339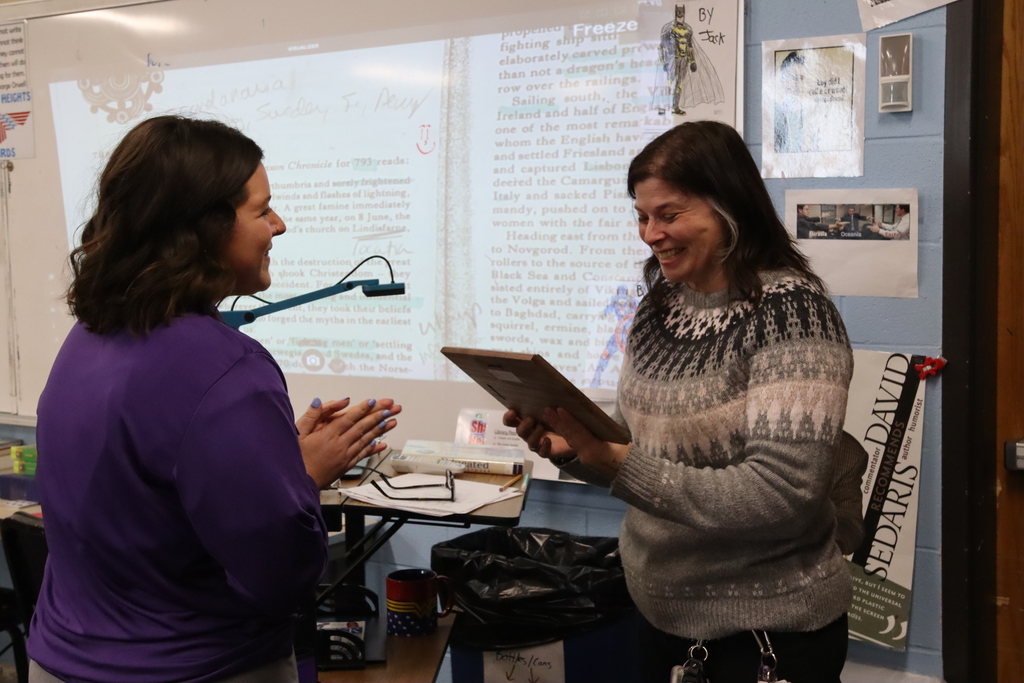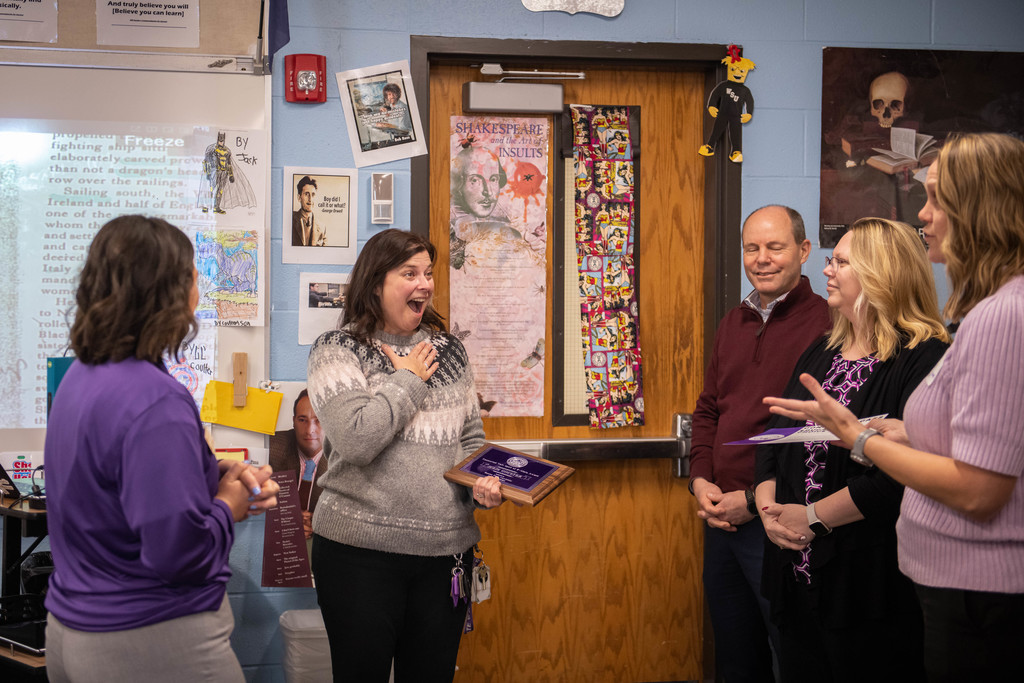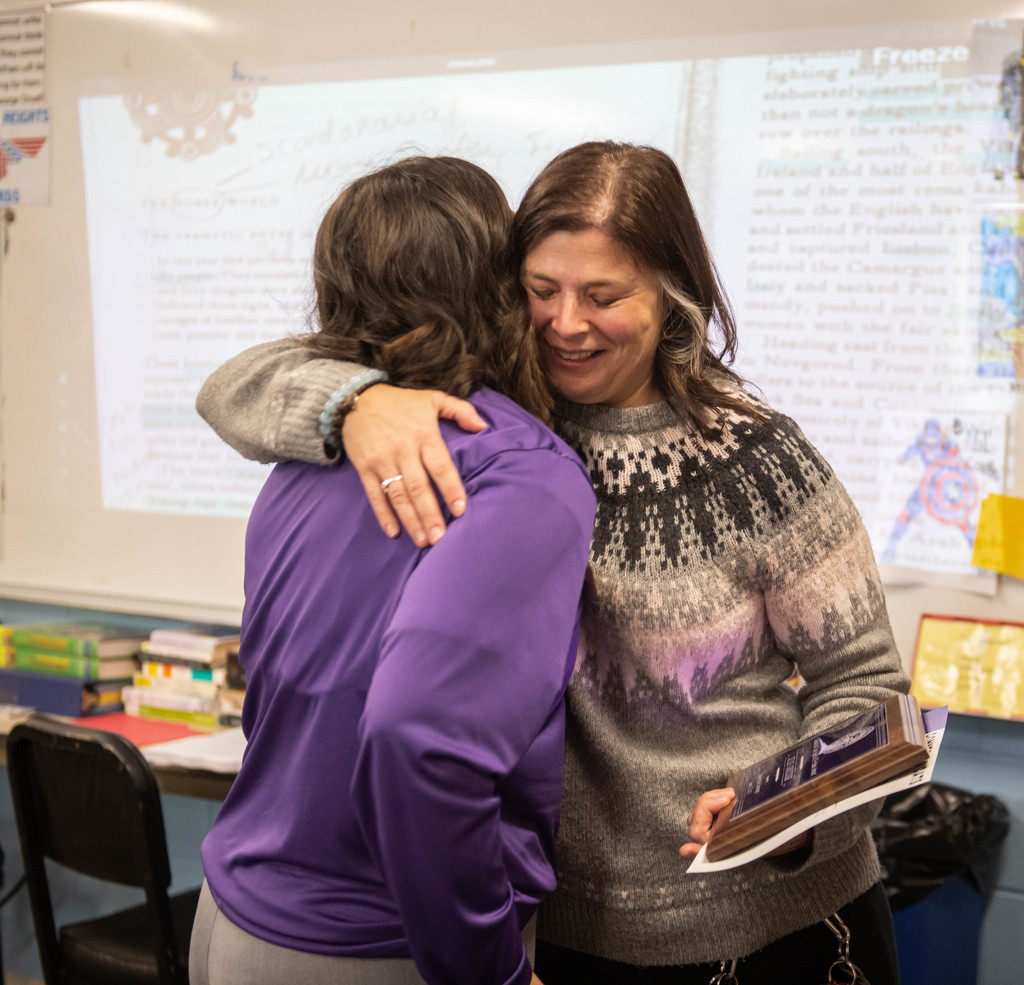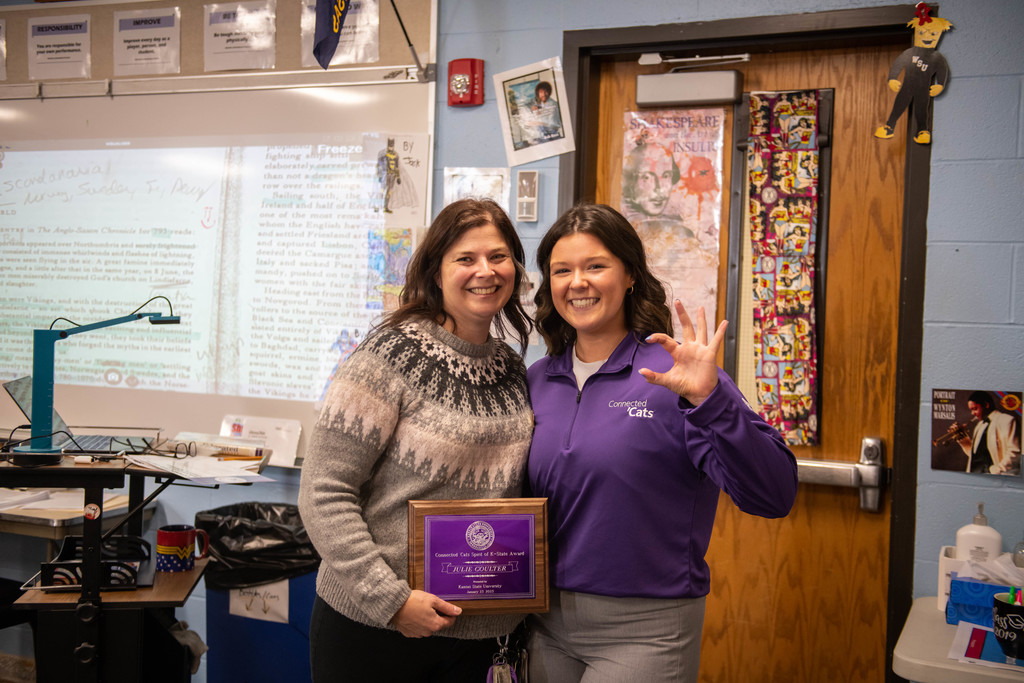 We are featuring Rocky Busenitz on day three for School Board Appreciation Month! "I'm a 1994 graduate of Shawnee Heights High School and attended both Tecumseh North and Shawnee Heights Elementary schools. I'm a graduate of both Washburn University and Baker University and have worked in IT for over 23 years. My wife, Jenessa, and I have a daughter Aubrey (Class of 2015), and 4 sons: Chase (Class of 2018), Orrin, Parker, and Quinn. We knew we wanted to raise our family in Shawnee Heights schools because of the excellent educational and extracurricular opportunities and the strong sense of caring demonstrated by the teachers within the district. While serving on the Shawnee Heights Site Council and the District Advisory Council, I saw many of the needs within the district. I decided to help serve those needs by running for an open school board position. I strongly believe in providing students and teachers with the tools they need to be successful. I believe pairing technology in the classroom with our excellent teachers is a tool for success and student achievement. I'm also passionate about efficiently improving facilities to provide more and better academic and athletic opportunities for all our students. Shawnee Heights has an excellent reputation, and I plan to keep providing students and teachers the tools they need so they can excel in school and their careers." - Rocky Busenitz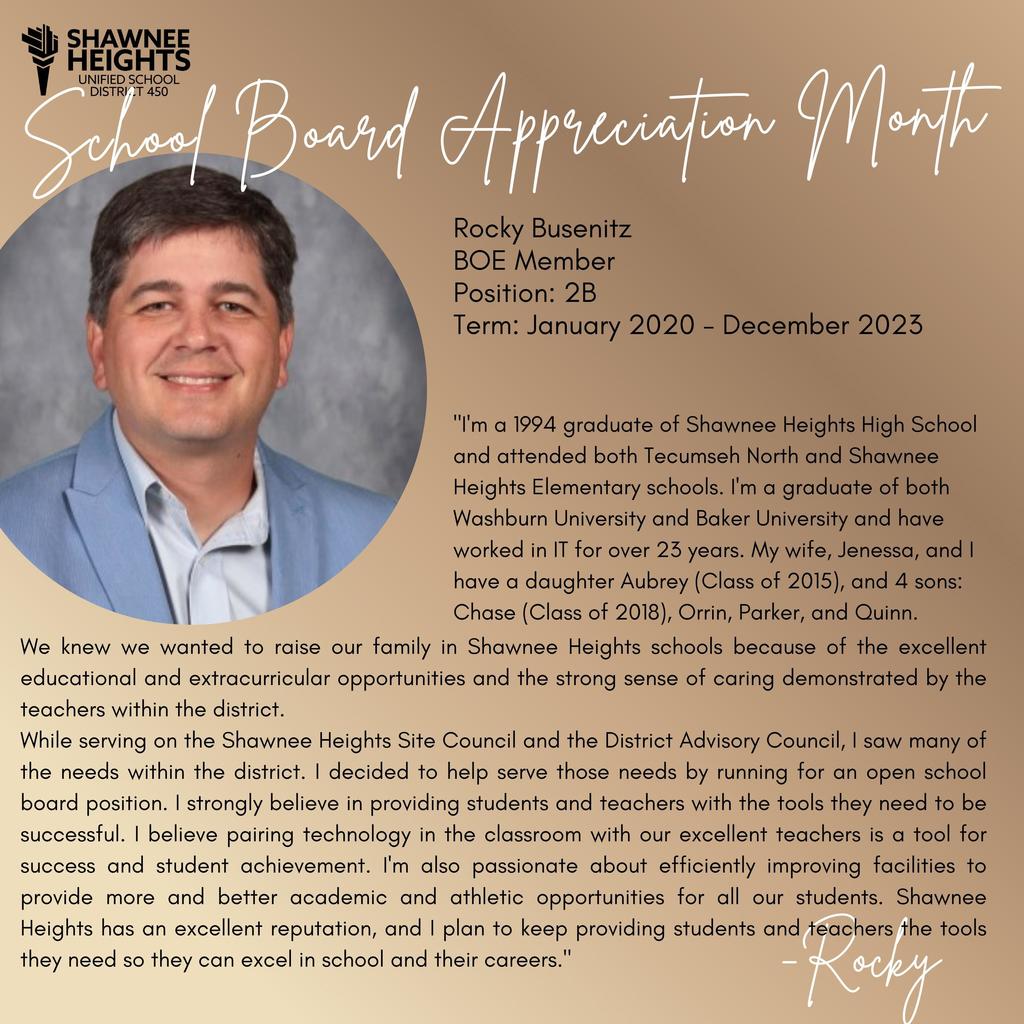 We continue to feature our Board members during School Board Appreciation month with newly elected Vice-President Erica Price! "I am from Louisburg, Kansas, and I am one of five siblings. I graduated from Louisburg High School in 1996 and then to Johnson County Community College, where I graduated with two associate's degrees, one as a sign language interpreter. Although I've held a job since I was 14, I began my adult life working at Elmont Elementary school in the Seamen School District as a sign language interpreter in 2001. I continued working for Seaman until our son came along in 2005. His arrival compelled me to be a stay-at-home mom. It turns out moms don't get to stay home. While I stayed "home," I've served on the Heights of Learning Board, the Tecumseh North PTO, Tecumseh North Site Council, District Advisory Council, Shawnee Heights Public Schools Foundation, and now the Shawnee Heights School Board. For years, I thought it was my husband's calling to run for the school board, but I realized it was actually mine. Education is always evolving, and I am proud to be a part of the collaborative effort to keep Shawnee Heights moving in the right direction. Our district strives to make every student successful in their own way, and it's important to me to keep that momentum. It's an honor to serve the teachers, students, and the patrons of Shawnee Heights." - Erica Price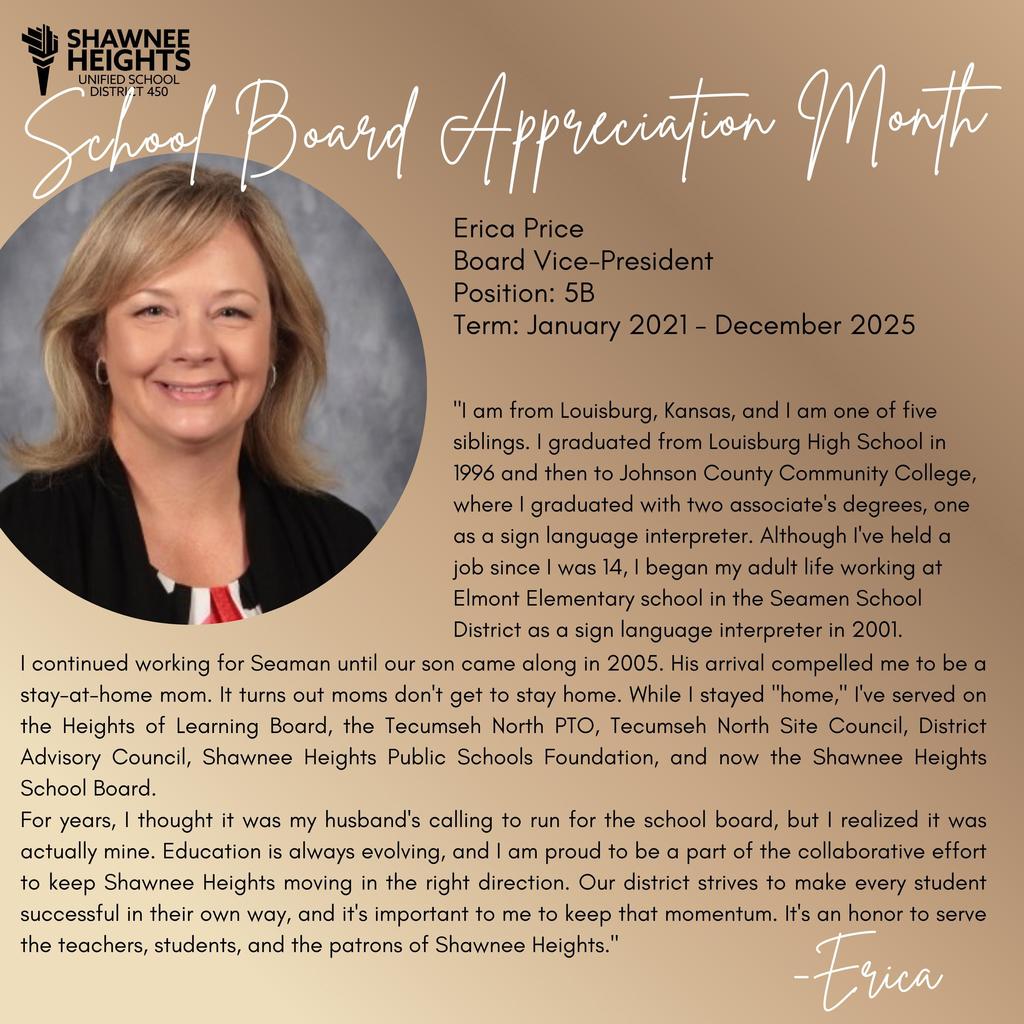 Mr. Watgen and junior Jace Johnson presented information about the Business Finance pathway to our Board of Education this week. They highlighted the reopening of our SHHS Bank and the skills students learned while working at the bank.

It is School Board Appreciation Month! We will feature one of our seven board members for the last seven days of the month, starting with newly elected Board President Rosa Cavazos! "I grew up in Topeka and attended Our Lady of Guadalupe Elementary School and then Topeka High. I then pursued two degrees at the University of Colorado at Colorado Springs, where I majored in Sociology and Communications with an emphasis in media management. After the birth of my oldest son, Sage, we moved to Santa Maria, California, where I was a stay-at-home mom for a number of years after having my other three children, Luke, Hope, and Faith. In 2005, after a lot of research, we moved to the Shawnee Heights district when I determined this was the best district for my family. I have not been disappointed. I have been involved in the district since moving back home. I have served as Secretary, PTO President twice, PTO VP twice, Carnival Chair for 10 years, and Site Council at SHES. I have served on Site Council at SHMS and High School for 9 years and helped start the SHHS Boy's Swim Team and the SHMS Dance Team. I also served on the Board for the SHHS Boy's Soccer Team. I love being a part of the Shawnee Heights family. I serve on the Shawnee Heights Public Schools Board of Education because I have always wanted to give back to the district in a greater capacity. I have always wanted to make a difference, to learn and listen to patrons in our district, and to provide excellent educational opportunities for our students and continued support for the best teachers in our state." - Rosa Cavazos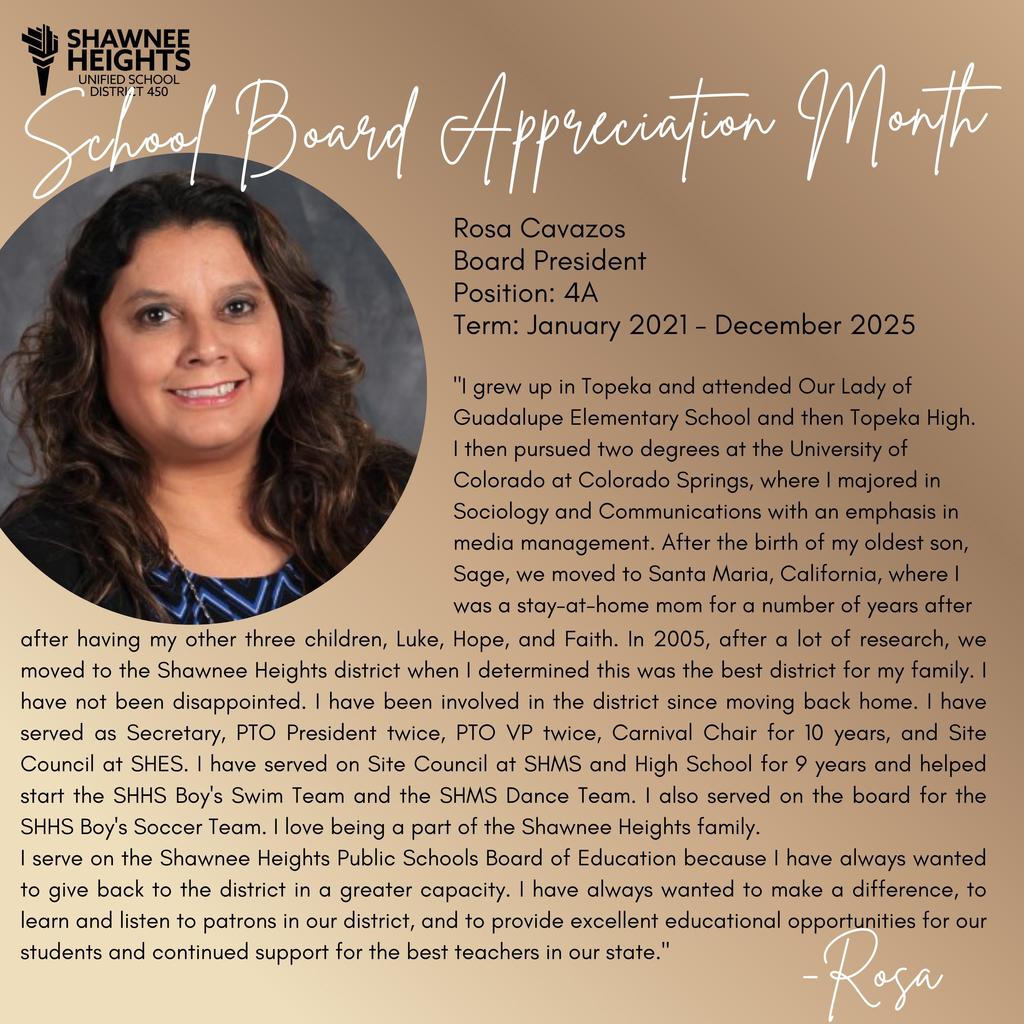 Congratulations to Mr. Genovese for winning a $100 UBenefit Grant! The grant is sponsored by OFG Financial, Security Benefit, and KNEA to award educators for all they do. Kate McMaster and Leasa Huffman from OFG Financial came today to surprise Mr. Genovese in his classroom.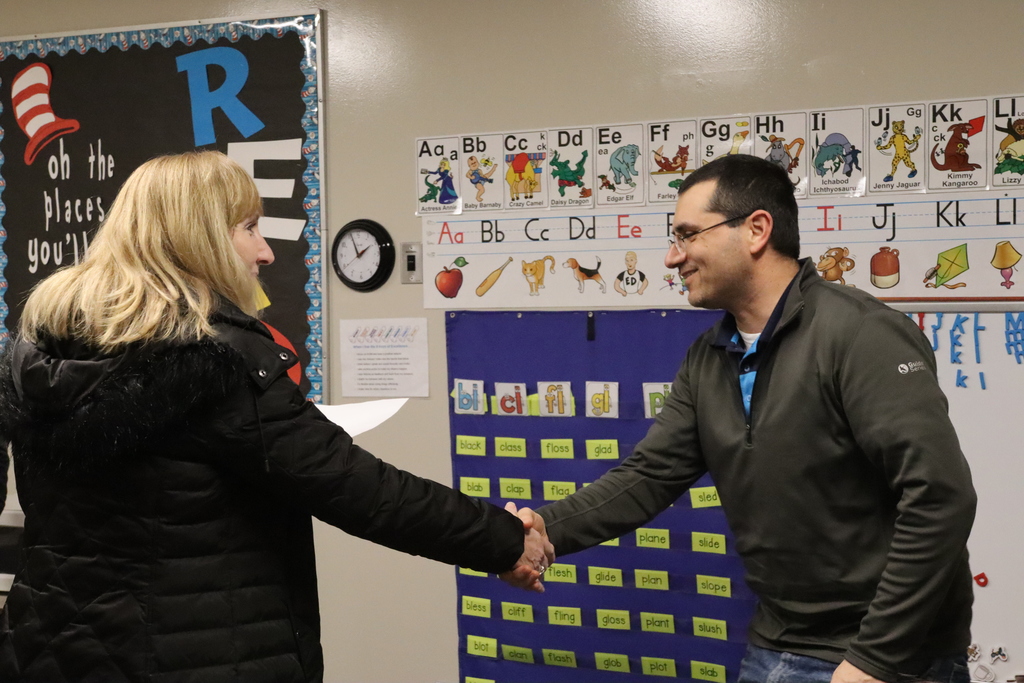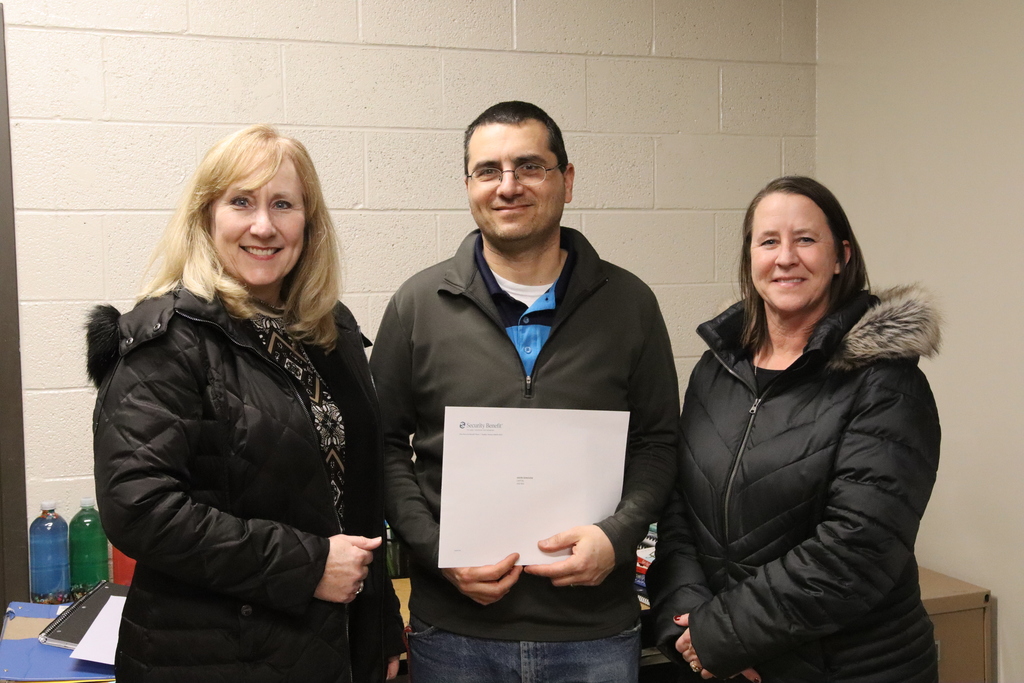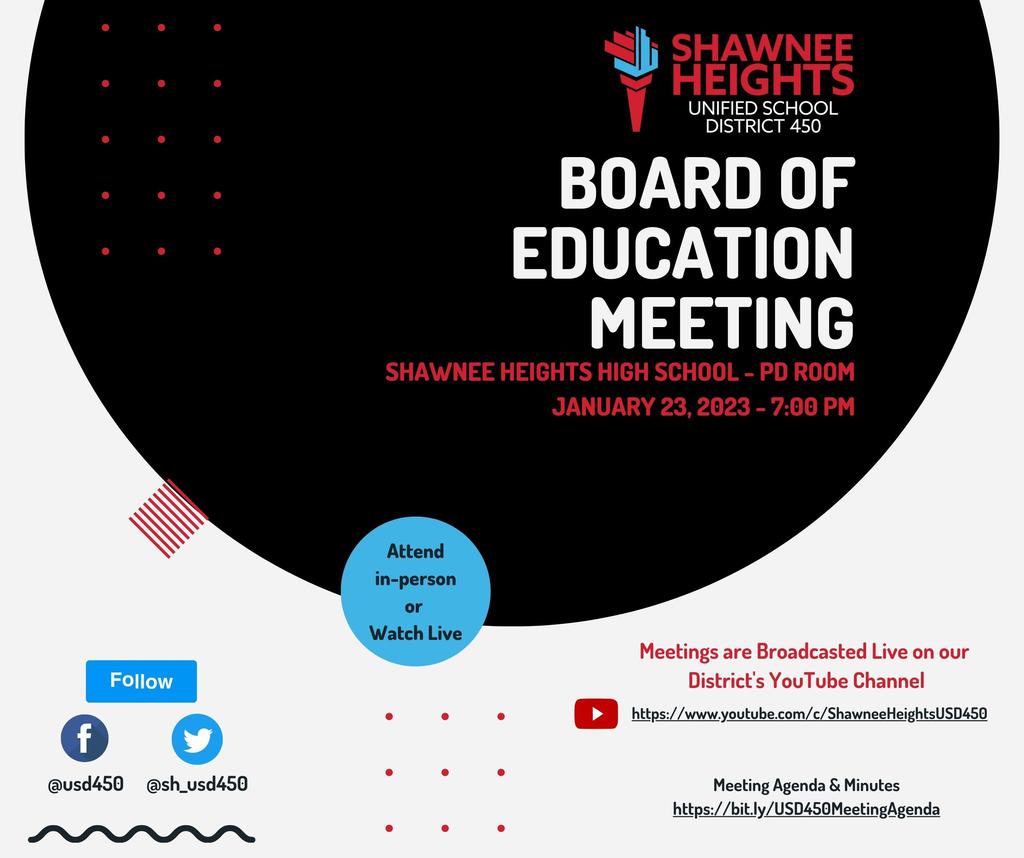 Our Spotlight Award acknowledges the contributions of USD 450 employees who go above and beyond! If you know of someone that deserves recognition of their hard work and dedication to our district, nominate them for a Spotlight Award today!
https://bit.ly/USD450Spotlight

Congrats to Kristine Becker for receiving the Milken Educator Award!This impressive photo shows Milken Awardees with connections to Shawnee Heights.Linda Dishman (SH Teacher), Ryan Pfeifer (SH Grad), Brad Nicks (SH Teacher), Kristine Becker (SH Grad), and Carly Bowden (SH Grad).

A BIG THANK YOU to Azura and our community! Azura presented us with a check for $5,668.85 for monies raised by our community using the SH Community Impact Card in 2022. Azura donates 5 cents to our district with each purchase using the card!
http://www.azuracu.com/tbirds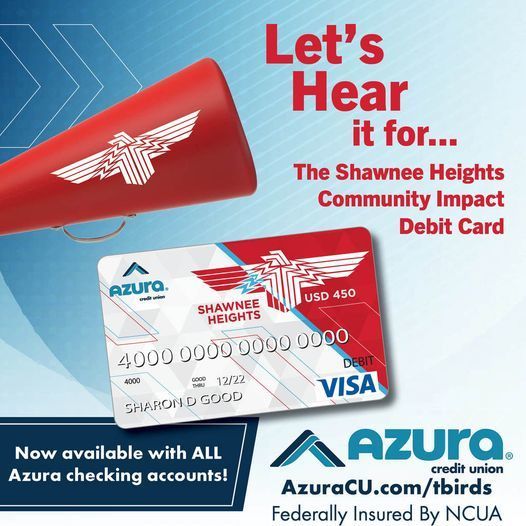 Congratulations to the 2023 Living the Dream Art Competition Art winners Jadyn Emery, Abe Wietharn, Marissa Ruiz, and Brok Broadbet. Student's will be recognized today at a special MLK Holiday Awards program.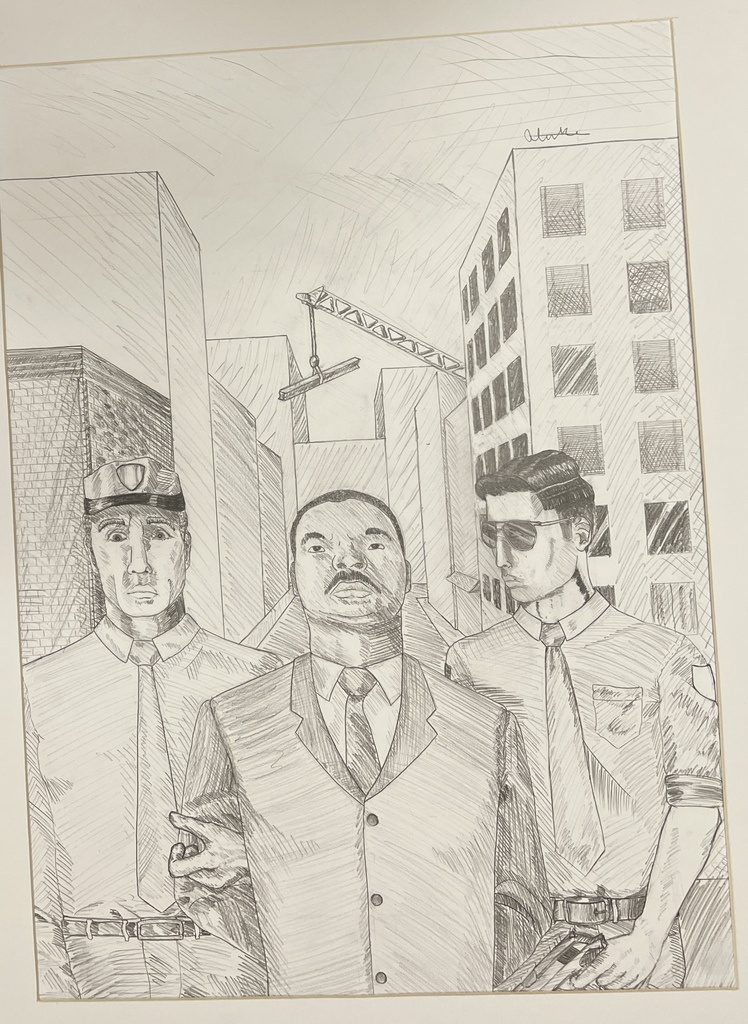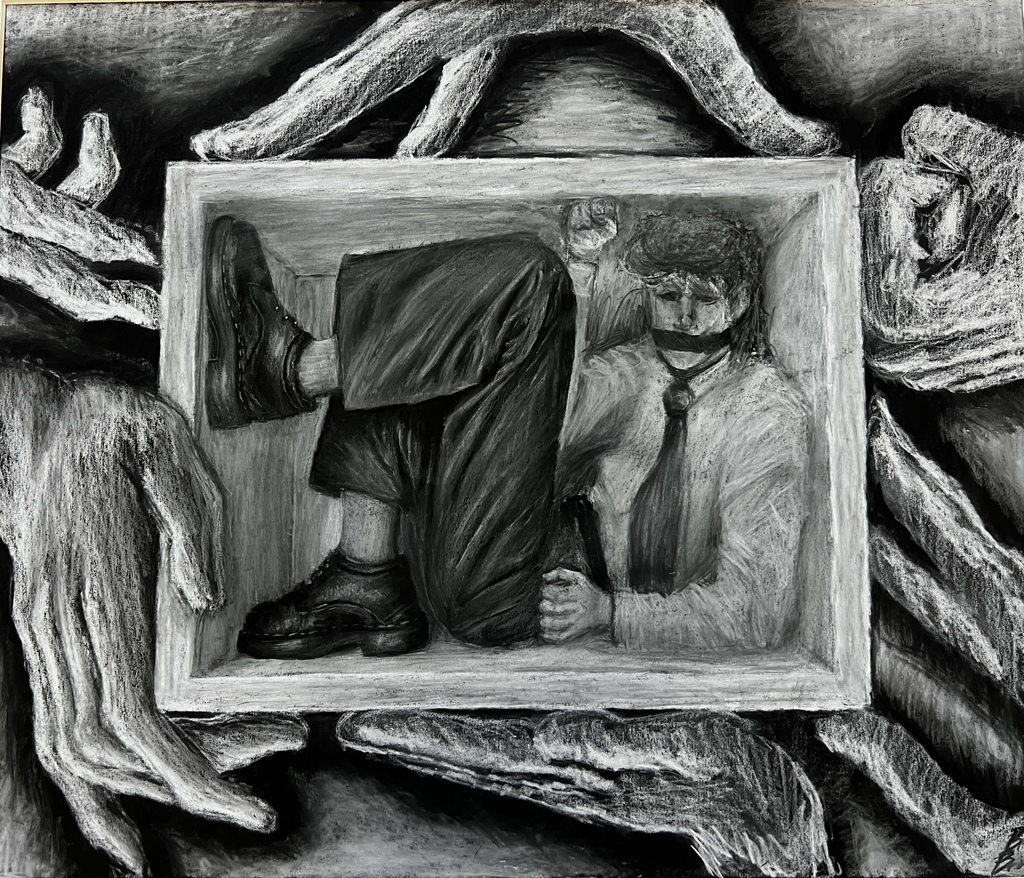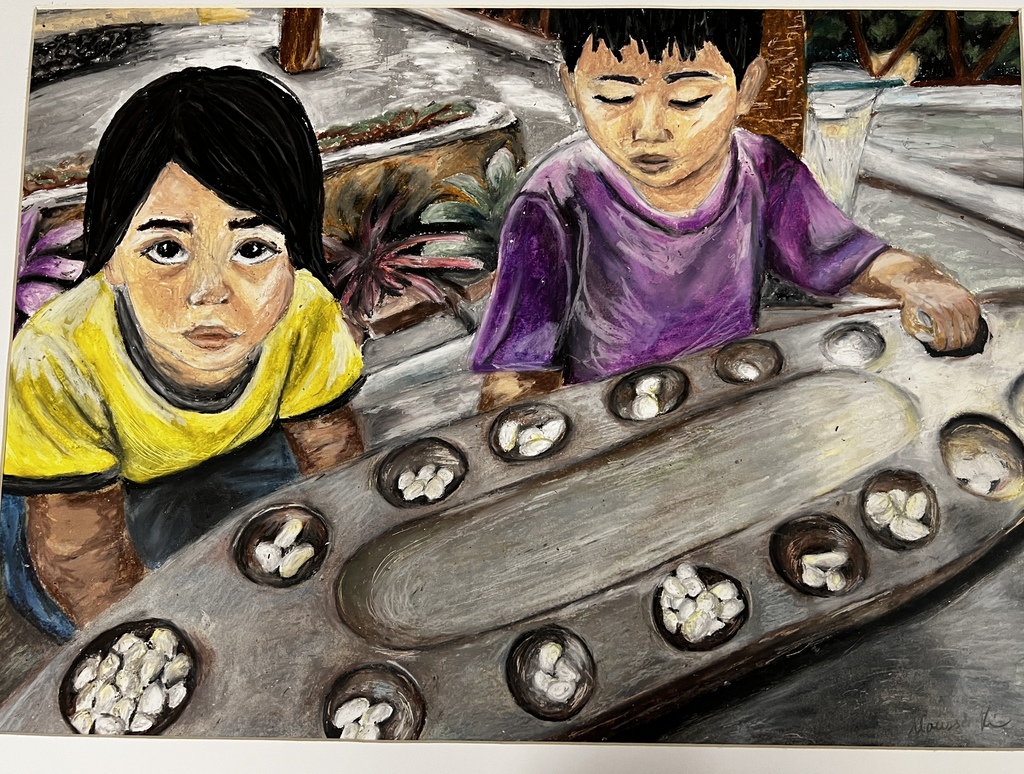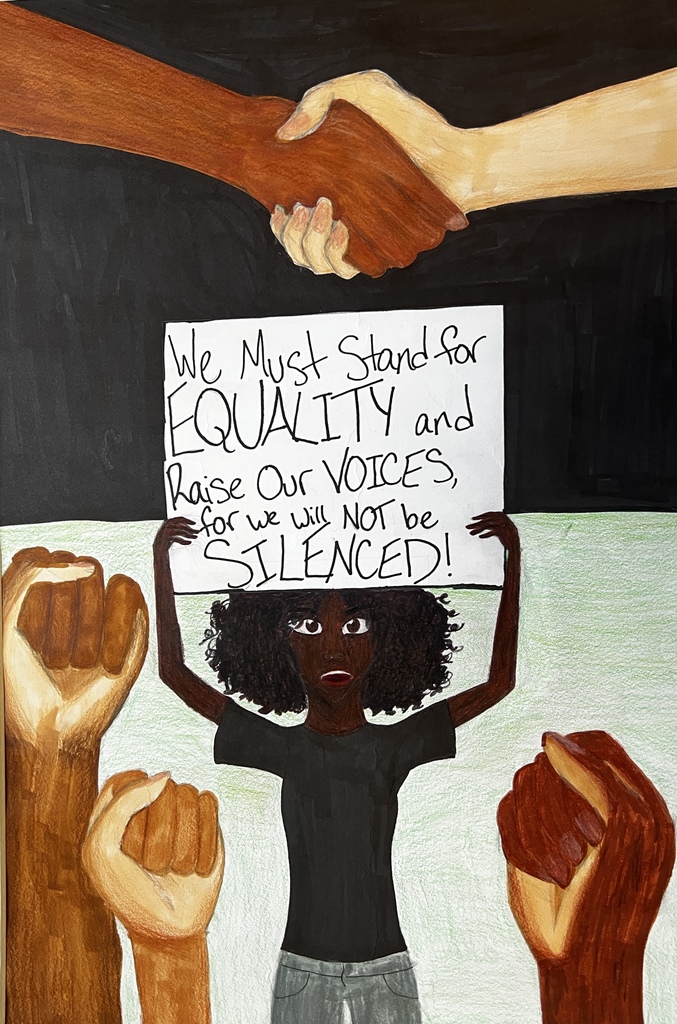 Reminder: There is no school on Monday, January 16th and Tuesday, January 17th, 2023. We hope you have a wonderful weekend!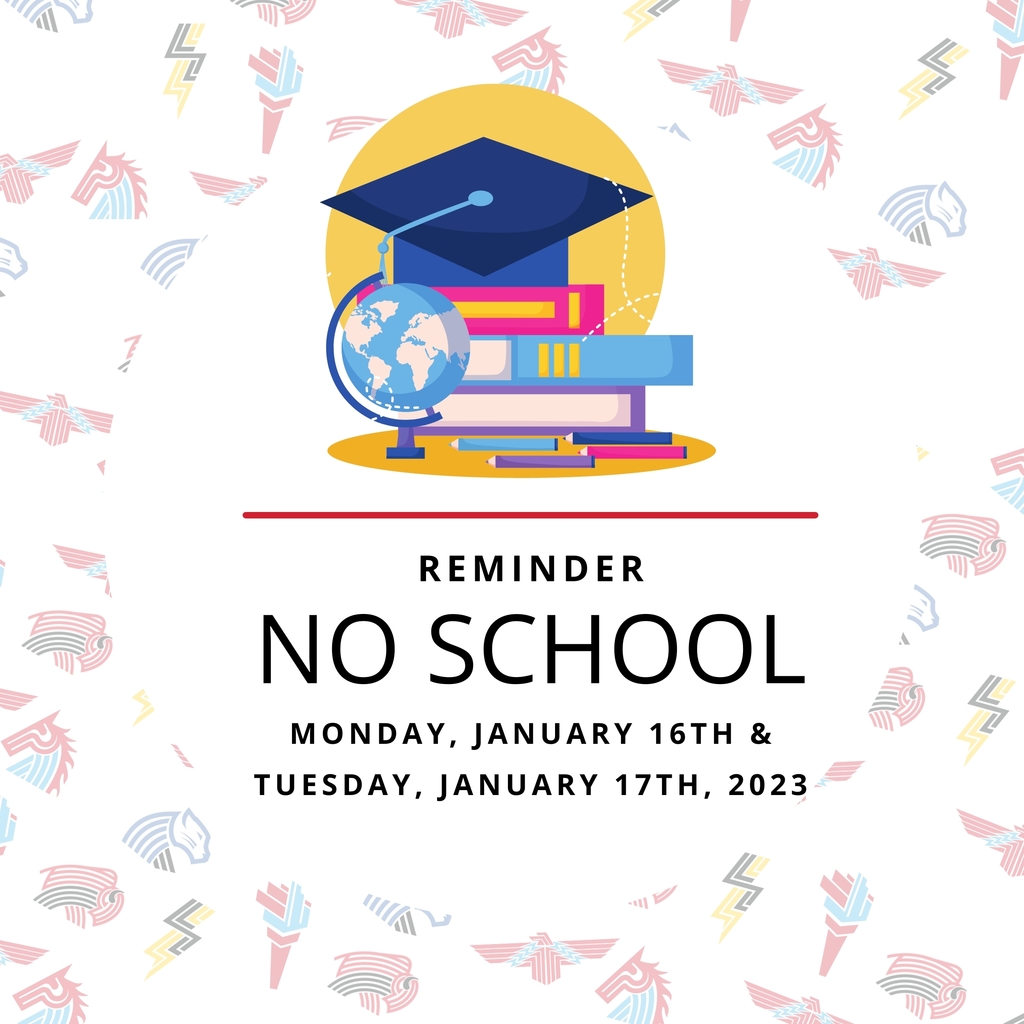 FSGC's "Real-World Parenting" will now be "Ask a Child Therapist." January's topic is "Anger Management." FSGC will host a Q&A session on Thursday, January 26th from 6:30 - 7:30 p.m. See the flyer below for more information and how to submit your questions.

Community Opportunity! The @PALtopeka is looking for 5th and 6th graders who want to play basketball. Register by January 18, 2023. For more info and how to register follow:
https://5il.co/1n3ly
Look for new Community Opportunities on our website's home page under NEWS!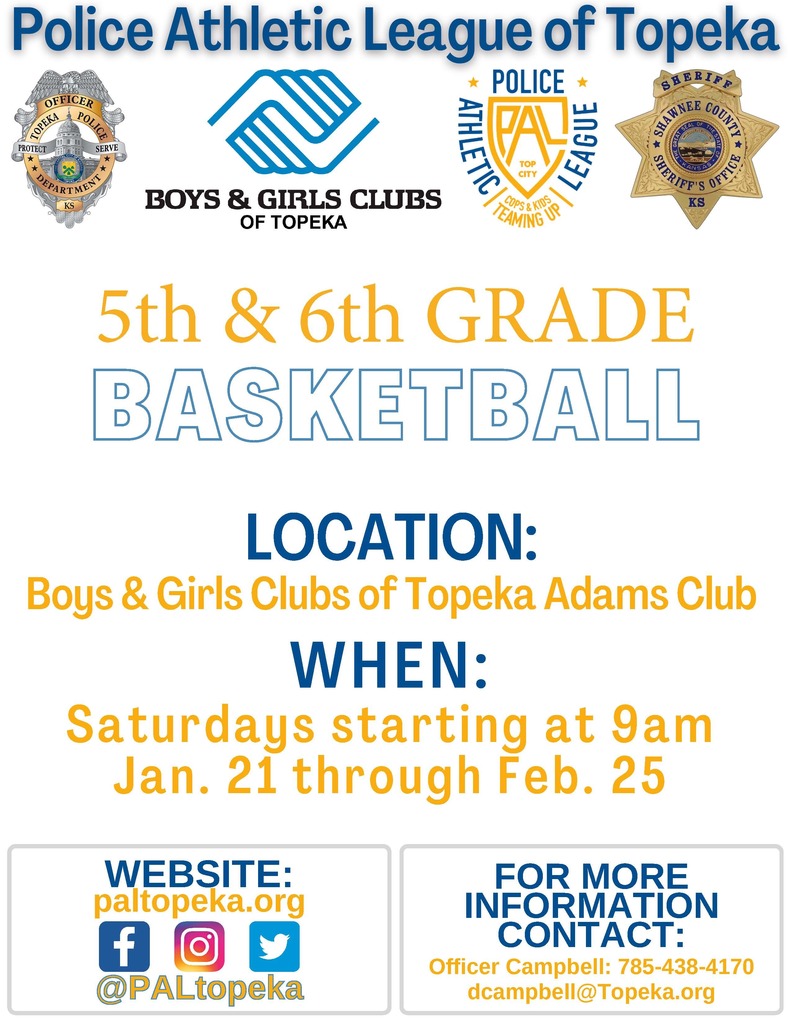 Happy Law Enforcement Appreciation Day! We are grateful for the Law Enforcement staff here at Shawnee Heights who work to keep us safe daily.